The history of Oxfam shops
Oxfam's retail history spans nearly 80 years, from the first temporary Oxfam shop which was set up to raise funds for the Greek famine emergency in 1943 to today's annual vibrant Secondhand September campaign.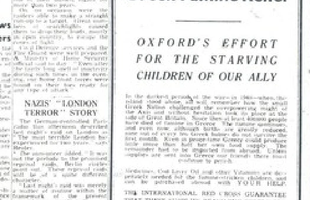 1943
A temporary gift shop is set up by volunteers in an Oxford department store. It runs for 11 days and raises over £3,000 for starving people in occupied Greece.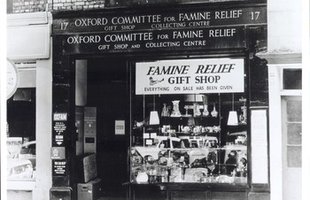 1948
Our first permanent shop on Broad Street, Oxford, starts trading.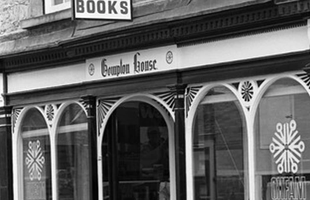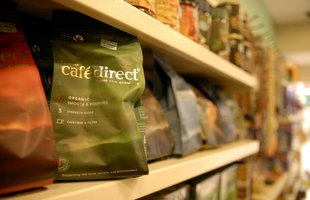 1992
Oxfam and other charities launch Cafédirect – the first coffee to carry the Fairtrade mark – giving thousands of farmers a way to sell their produce at fair prices.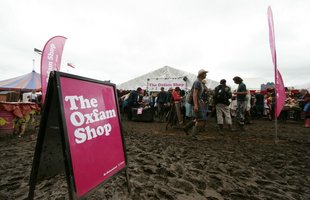 1994
The first Oxfam Festival Shop opens at Glastonbury. Our shops can now be found at the UK's major festivals all summer long.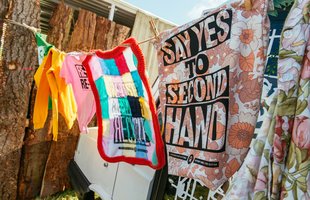 2019
Oxfam's 'Secondhand September' washing line at Glastonbury Festival 2019. Oxfam launched its Second-hand September campaign at Glastonbury festival by asking people to pledge to say no to new items of clothing for one month.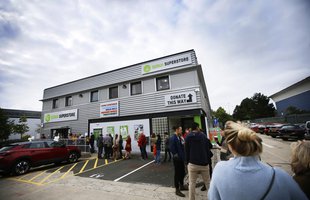 2019
The Oxfam Superstore opens in Oxford. It's filled with one-of-a-kind finds, handcrafted gifts, homeware and more, both donated and from our own Sourced by Oxfam range. It's even home to a café inside an Oxfam water tank!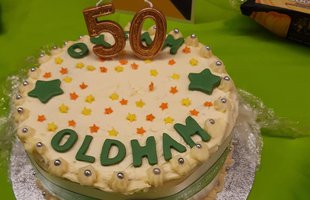 2021
The Oldham Oxfam Shop turns 50! The shop was opened by three women in 1971. Volunteers remain at the heart of Oxfam's shops, making a huge contribution to our work, helping people build better lives around the world.