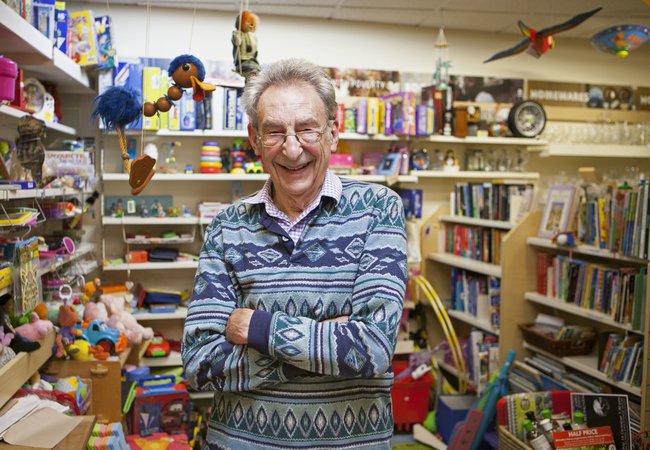 Volunteer in your local community
Join our vibrant network of campaigners and fundraisers who help raise money to save lives and campaign to speak out against injustice.
Be part of a global movement of people who won't live with poverty.
Join our vibrant network of campaigners and fundraisers who help raise money to save lives and campaign to speak out against injustice. Volunteer with like-minded Oxfam supporters working together to end the injustice of poverty.
You'll be part of a team of letter writers, gig organisers, climate change marchers, bucket shakers, fun runners, petition signers and fundraisers.
Join an Oxfam fundraising group
Oxfam fundraising groups are changing lives, one great event at a time. Whether it's kayak rallies, chicken knitting, open gardens, Santa dashes, barn dances, together this year, our groups raise hundreds of thousands every year. That's enough to drill 12 bore hole water points, providing safe water for communities in Kenya and build 12 classrooms in Niger.
Get active in your local community, meet like minded people and change the world.
It's the unfairness that gets me... Everyone deserves a fighting chance. I help to raise money by holding coffee mornings, doing supermarket collections, car boot sales - whatever will encourage people to get together and have fun... and I know that the money raised helps."

Juliette Fleming, Scotland Fundraising Group
We already have some fabulous fundraising groups who would be delighted to hear from you if you live in the local area. For more details email our Community Engagement Team at community@oxfam.org.uk
Form your own fundraising group
If there isn't an existing fundraising group near you, there's nothing to stop you setting up your own. We'll give you all the support and advice you need to get started. Imagine what a difference you can make with a small group of dedicated people - after all, that's how Oxfam started back in 1942! 
Have you got the passion and drive to change lives? If so, contact our Community Engagement Team at community@oxfam.org.uk who will be able to put you in touch with your local group.
Volunteer for your local emergency collection
At any given time, Oxfam is responding to around 25 emergencies around the world. From food and shelter to clean water and sanitation, our disaster response experts are ready to respond 24 hours a day - able to deliver life-saving aid and support quickly.
Your time is precious - by donating just a few hours you can help raise vital funds. It's a truly great feeling knowing the difference you've made. If you would like to help us with a collection for our emergency appeals, our Community Engagement Team will be able to help you.
Volunteer for your local campaigns group
You can get involved with campaigning actions online or join a campaigning group locally. As an Oxfam campaigns volunteer you will influence politicians, businesses and the general public to improve people's lives around the world. There are Oxfam groups all over the country and they're always looking for fresh ideas and energy.
Your local Oxjam
Oxjam is Oxfam's month-long music festival. Every October hundreds of events happen across the UK, all organised by volunteers who are passionate about music.
If you want to get involved but don't feel quite ready to plan your own gig, why not help out at an event near you? Oxjam organisers are always in need of a pair of spare hands!
Organise an Oxjam event
Up for the challenge of organising your own event next October? Oxjam events are what YOU make them. You don't need experience, all you need is a love for music and plenty of enthusiasm and dedication!