After decades of second hand style, what might you search Oxfam shops for?
The first Oxfam shop opened on Broad Street in Oxford in 1947. There are now hundreds of high street Oxfam shops. After 75 years of second hand style you can search Oxfam shop online and see what you can find.
Oxfam have been selling second hand clothing for decades. Our new TV ad is a celebration of all the fashion decades we have been around.
Decades of second hand style
From the 1940s to today, let's look at some of our favourite fashion styles of the past few decades as found in Oxfam shops…
Second hand 1940s fashion styles
Half the 40s were in wartime in the UK. And with many men away at war, women went to work to fill the jobs. Toward the end of the decade, people from the Caribbean, often called the Windrush generation, after the HMS Windrush, were invited by the British government to rebuild the post-war economy.
Suit styles in Saville Row in London were being replicated for everyone. Clothes were made by hand and mended where possible when they began to wear out. Fashion wasn't elitist. The style was universal and clothes were well-tailored and made to last. It was a sort of sustainable fashion democracy, with clothing that was practical and simple.
Women's looks had strong structures and lots of buttons. They were practical yet sophisticated through to the early 50s. It was within this wartime context that Oxfam started. In 1943, a temporary gift shop was set up by volunteers in an Oxford department store. It ran for 11 days and raised over £3,000 for people in occupied Greece. Then in 1947, Oxfam's first permanent shop on Broad Street, Oxford started trading.
You may find some 1940s looks in your local Oxfam shop or on our Online Shop. Since the clothes were made to last, if you're really lucky perhaps you'll find a second hand piece that is still good to wear this many decades later.
The 1940s featured structured looks with lots of buttons. Image: Oxfam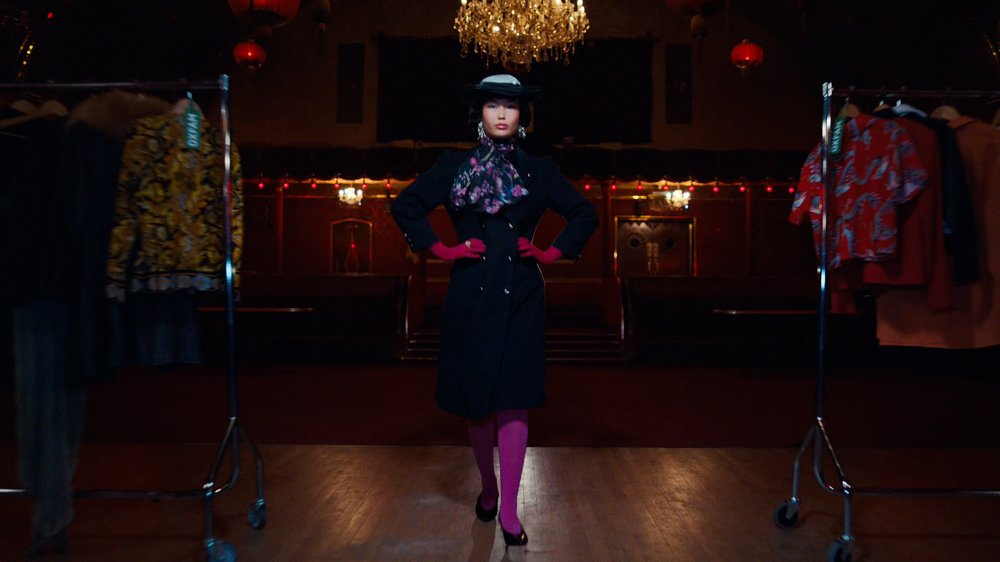 Second hand 1950s fashion styles
The 1950s was the post-World War II era and a fashion decade of suits for men and poofy dresses for women. Dresses were often colourful with playful prints. The "New Look" style, popularised by designer Christian Dior, was also highly influential during this time. This style featured a longer, more elegant silhouette with a full, flared skirt and a fitted bodice. So cinched waists and very full skirts, with petticoats and crinolines underneath worn to add volume, were the fashion for women. During this decade Oxfam started selling handicrafts from all over the world in Oxfam shops, alongside second hand clothes.
What 1950s second hand style might you find in an Oxfam shop?
Dresses with very full skirts were popular in the 1950s. Image: Oxfam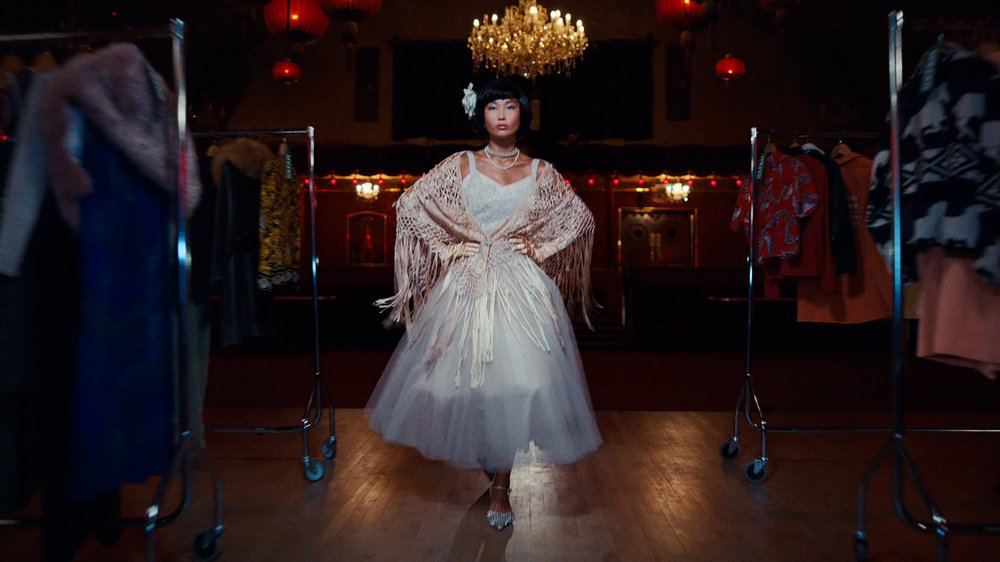 Sophisticated dresses with cinched waists and full skirts were popularised by Christian Dior in the 1950s. Image: Oxfam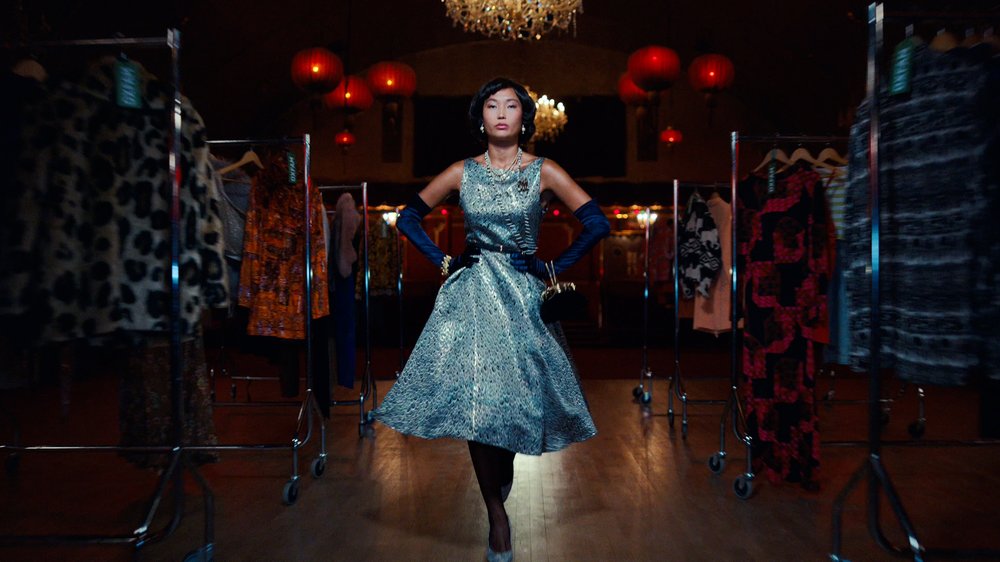 Bold colours were popular in the 1950s. Image: Oxfam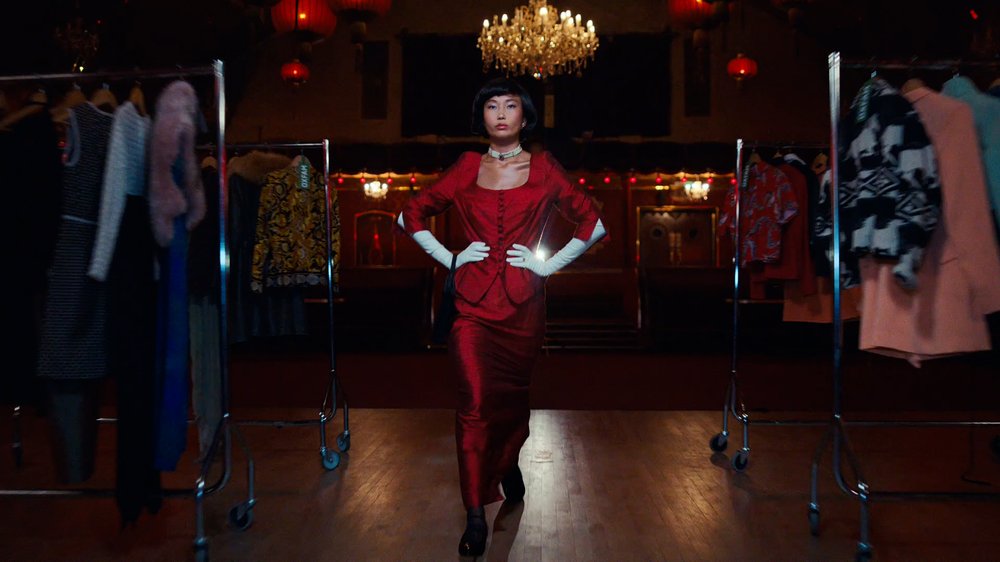 Second hand 1960s fashion styles
In 1960s Britain the miniskirt, knee-high boots and liberation had arrived. Fashion underwent a major shift as the youth culture of the time began to influence the way people dressed.
Many young people rejected the conservative and formal styles of the past in favour of more expressive clothing. Popular trends included bold prints, psychedelic patterns, and geometric shapes.
Fun colours and new fabrics like polyester, PVC and acrylic came into use. There was also more overlap between men and women's fashion.
In 1965 Oxfam started 'Helping by Selling', buying ethical products direct from producers while returning profits to them through a dividend system. Today we have a range called Sourced by Oxfam.
You're sure to find some second hand 60s style in your local Oxfam shop or online.
The 1960s started with some Jackie O inspired glamour. Image: Oxfam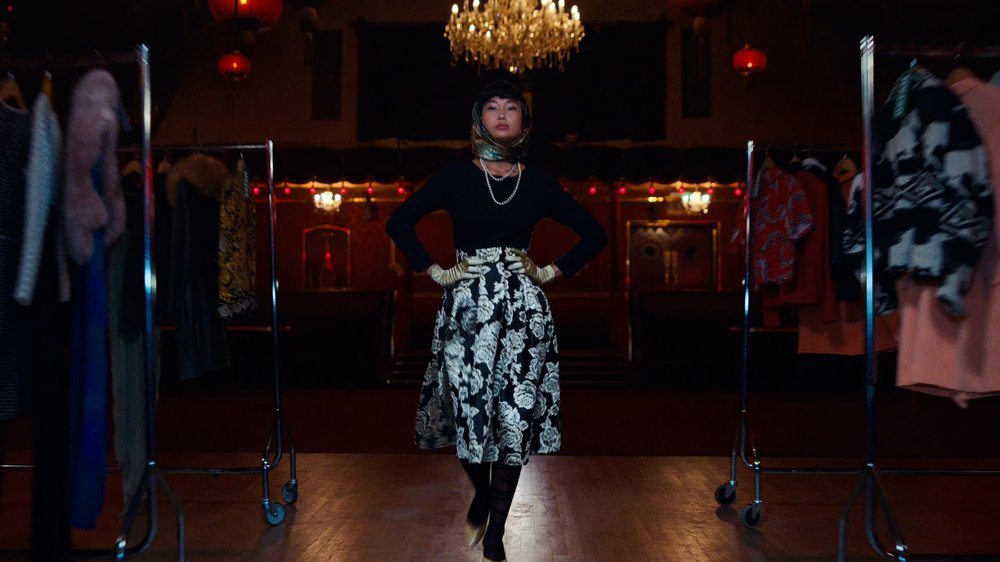 Playful patterns and colours were popular in the 1960s. Image: Oxfam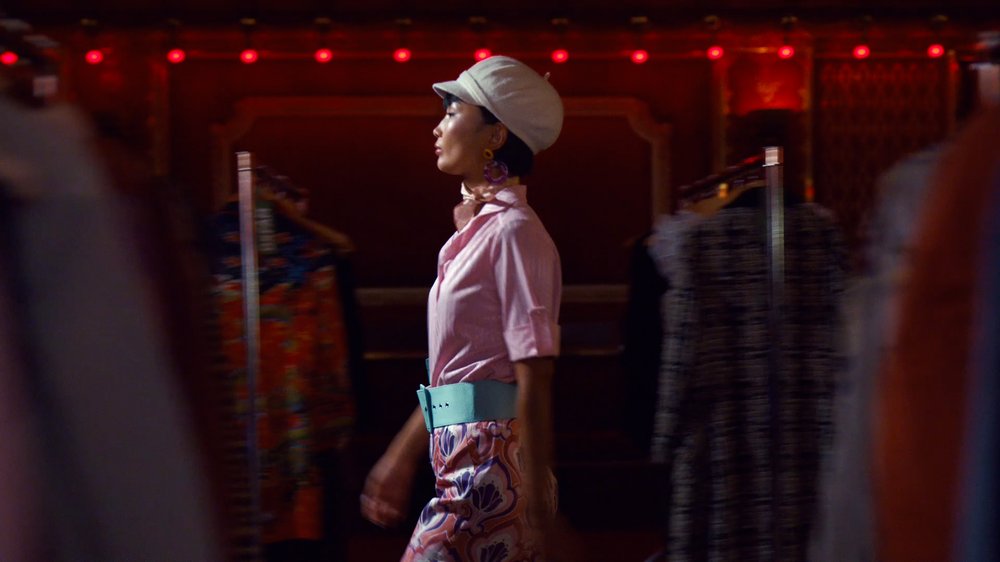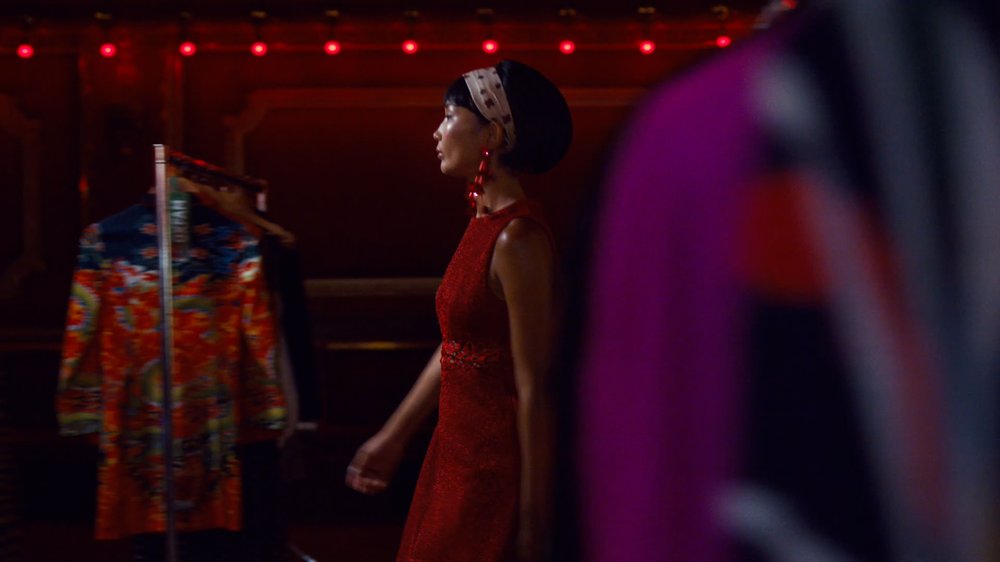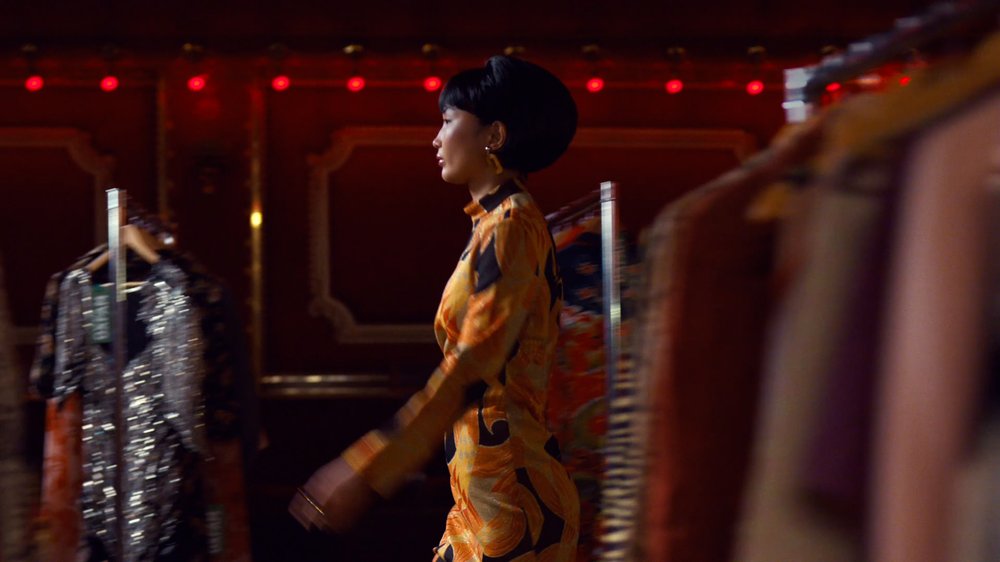 Second hand 1970s fashion styles
The fun of the 60s continued into the 70s with an explosion of styles in the UK. Tie-dyed hippie styles with bell bottoms to boot, flowing dresses that looked borrowed from Pre-Raphaelite fantasies. Your Nan's crochet thrown on heads and bodies. At times confused but always defiantly different.
Disco had a big influence on fashion at the time - think Saturday Night Fever disco styles with hot pants and sequins. And where 60s patterns had been very geometric, in the 70s they were a free-for-all. The shapes of clothes were similar but the patterns were jazzy and rather orange.
The punk movement began in the later 70s, with punks creating looks by cutting up second hand charity shop clothes to create patchwork styles held together with safety pins and ripping their jeans.
In 1970, Oxfam launched the first fair trade programme, Bridge, the forerunner of the Fairtrade Foundation. Explore Oxfam's resources on Fairtrade Fortnight.
And in 1974 Oxfam's Wastesaver opened. It was the first textile recycling centre to be opened in the UK.
There are plenty of 70s vibes to be found in Oxfam shops or online.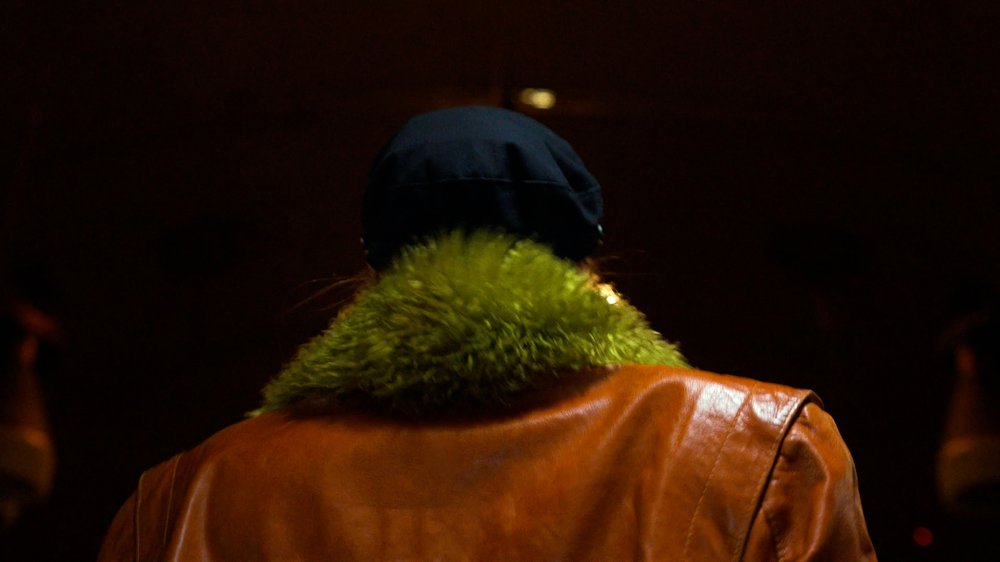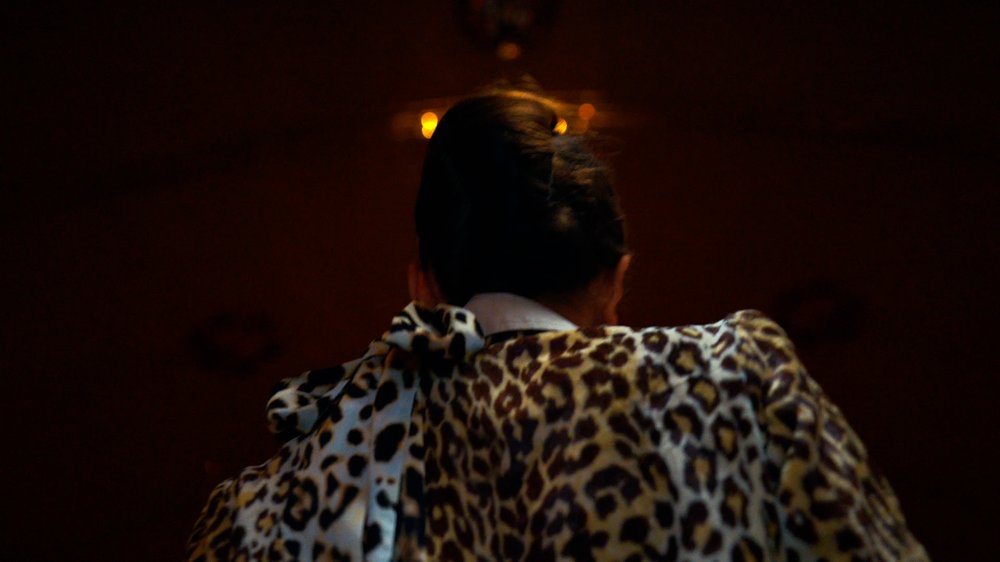 Second hand 1980s fashion styles
The 1980s were beaded, shoulder-padded and colourful. And some might say lost the fashion plot altogether.
Fashion 'rules' were broken with clashing colours, patterns and fits. There were colourful leotards, leggings and headbands in the gym, power suits at work, denim everywhere else.
Punk fashion, which sprang from the 1970s, continued to be popular among young people in the 1980s. This style was characterised by bold, rebellious clothing, often made from leather or PVC. Items like studded belts, leather jackets, and spiked hair were common among punk fashion enthusiasts.
Meanwhile, the new romantic movement was characterised by flamboyant and extravagant clothing, often inspired by the fashions of the 18th and 19th centuries. This included items like frilled shirts, tight-fitting corsets, and elaborate hairstyles.
The rise of the "power dressing" trend, which was characterised by sharp suits and bold accessories, also had a major influence on men's fashion during this time.
In 1985 the first Oxfam Bridal Outlet opened from a converted bedroom. There are now 12 Oxfam bridal departments in shops across the UK, as well as online. And in 1988 volunteers got involved in the first Red Nose Day – the start of a long and successful partnership against poverty.
In 1984, after the shocking report of famine in Ethiopia, Oxfam launched the Hungry for Change campaign. UB40 supported the campaign and shops raised thousands for the Ethiopia Famine Appeal. Today parts of East Africa are on the brink of famine again. You can donate to the East Africa appeal.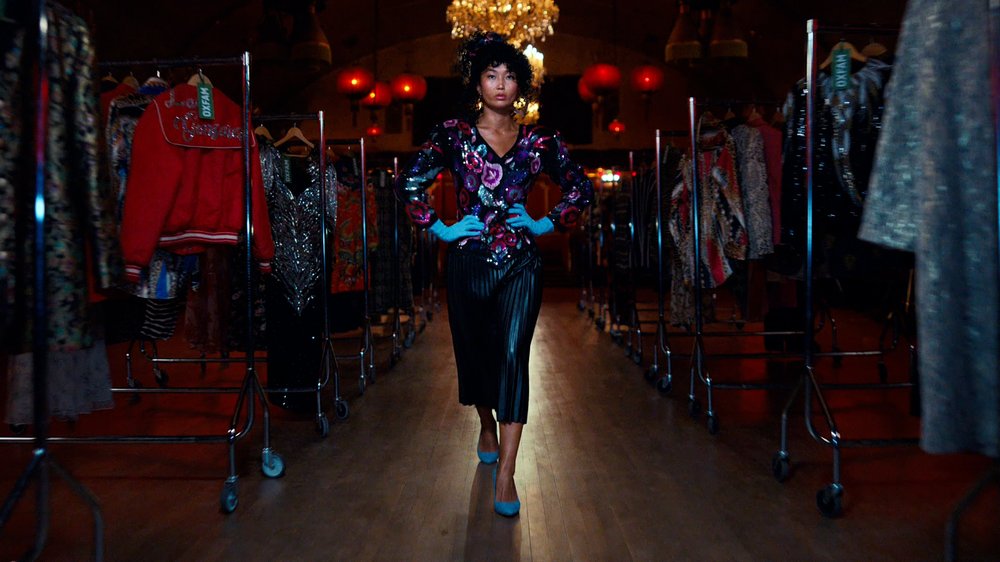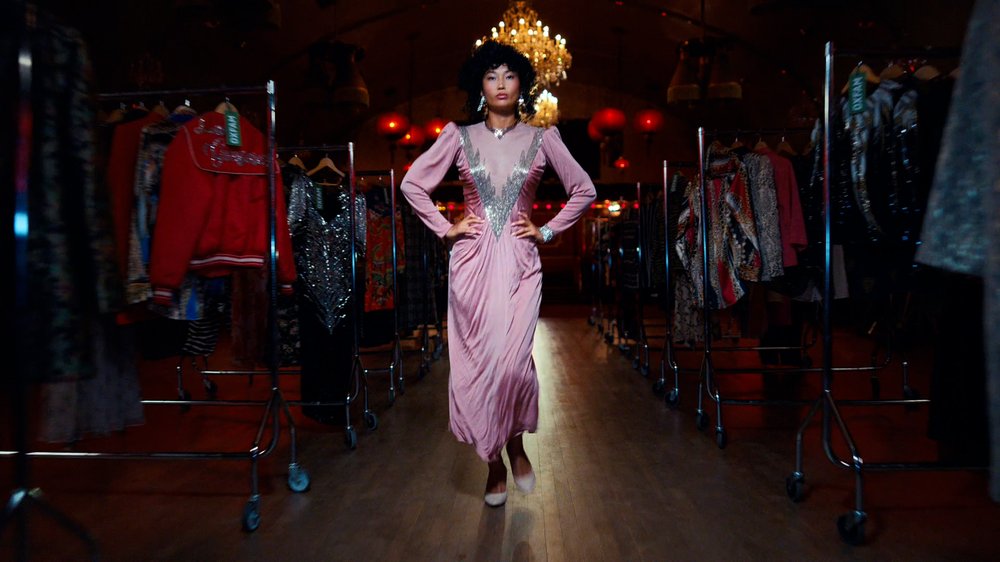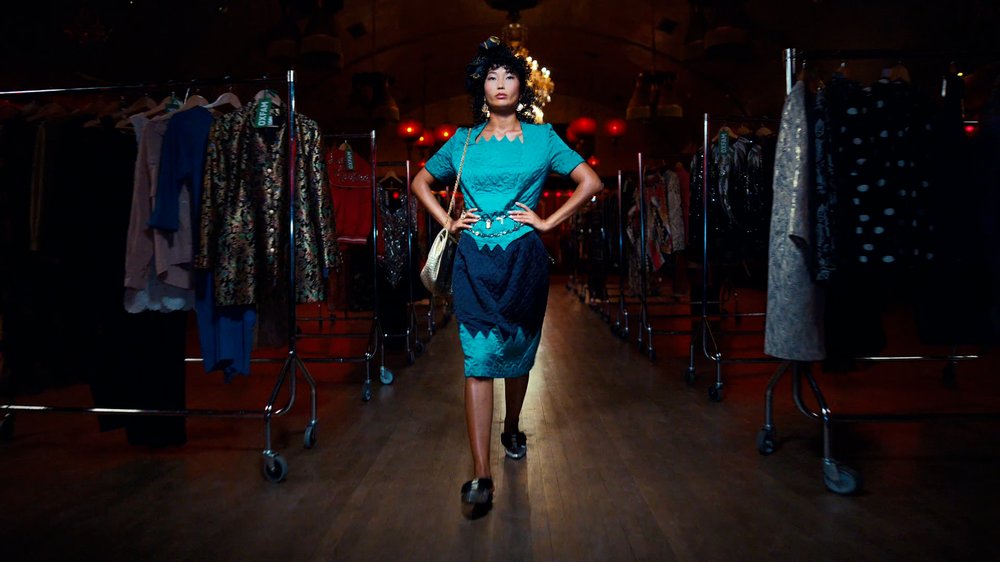 Second hand 1990s fashion styles
The 1990s in the UK marked a return to casual styles after the excesses of the 1980s. Many people embraced a more casual, comfortable look, with a focus on practicality and functionality. Oversized T-shirts and jumpers with leggings were in. Sportswear looks were in. Popper trousers, puffa jackets, crop tops and denim pedal pushers permeated the decade. Along with chokers and crimped hair.
Many designers and fashion houses were beginning to incorporate sustainable materials and practices into their collections. This included using organic cotton, recycled materials, and low-impact dyes in their clothing. Brands like People Tree and Patagonia were some of the first major brands to do this.
In 1991 Oxfam and other charities launched Cafédirect – the first coffee to carry the Fairtrade mark – giving thousands of farmers a way to sell their produce at fair prices. And in 1992 The Fairtrade Foundation is launched. Today, over 1.65 million workers are part of a Fairtrade certified scheme.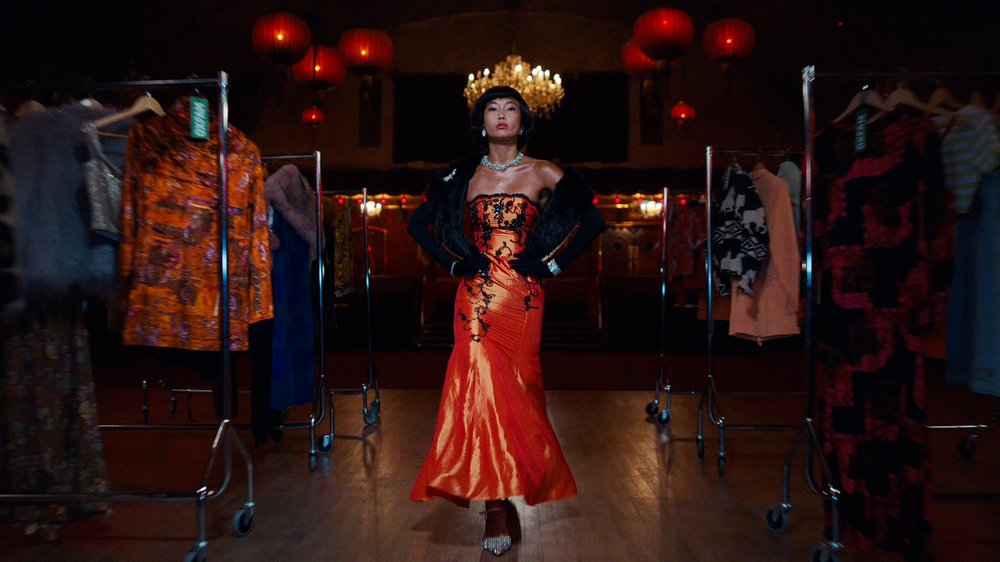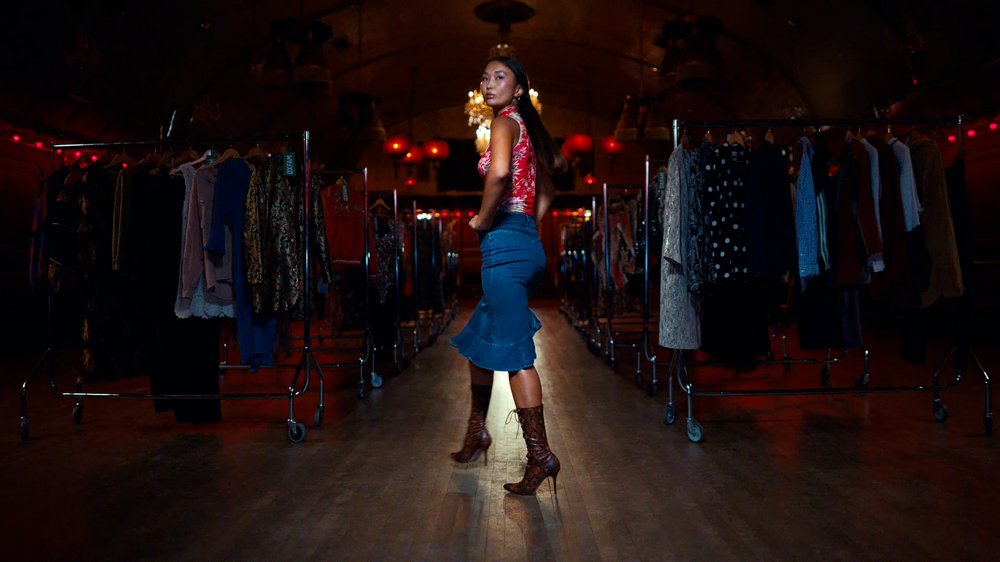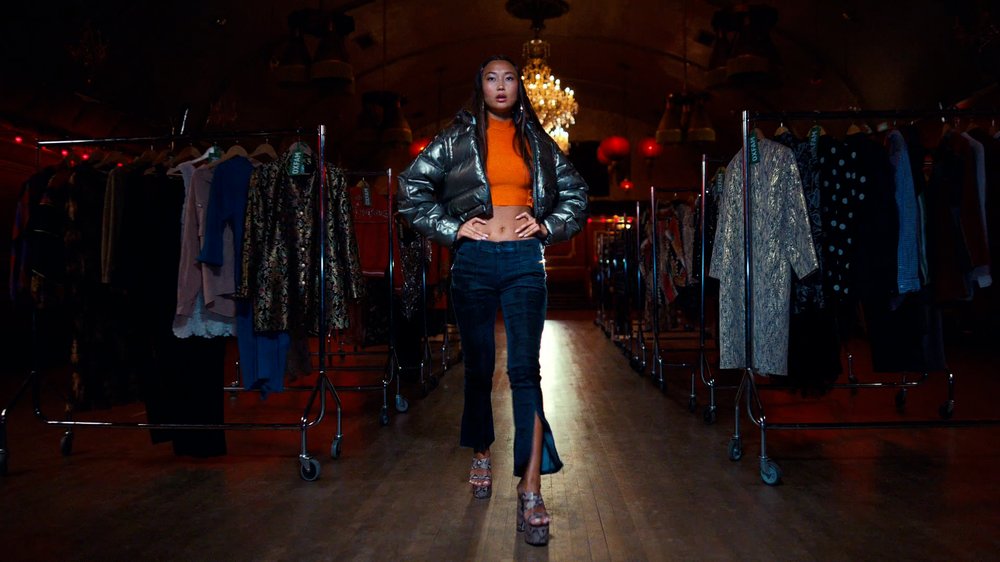 Second hand 2000s fashion styles
The 2000s saw some reinvention of decades passed with a spacey futuristic vibe that accompanied the new millennium and a relief that all the computers hadn't melted. Britney Spears appeared in tight-fitting red PVC in her 'Oops... I did it again' music video.
One of the most prominent trends of the decade was the popularity of low-rise jeans, which were often paired with tight-fitting tops. The US pop music videos and movies at the time reflected high school looks from trendy pop-culture fashions to preppy, hip-hop-inspired, goth, skater and more and UK fashion was influenced by this.
Vintage clothing was popular. It often featured bold patterns and bright colours. This bled into the rise of "boho chic" fashion, which was heavily influenced by the hippie styles of the 1960s and 1970s. This look typically involved loose-fitting clothing, such as flowing skirts and dresses
The revival of retro styles paired with skateboard culture saw a trend in big wide-leg jeans that soaked up rainwater from the pavement after it rained.
Another key trend of the 2000s was the rise of "fast fashion" retailers, which made it possible for people to quickly update their wardrobe with the latest styles. This led to a focus on more disposable fashion, with people buying and discarding clothes at an increasingly rapid pace.
In 2007 Oxfam's online shop launched – the only one of its kind selling thousands of unique items.
And in 2008 – Oxfam and M&S launch the Clothes Exchange- later known as Shwopping – a first-of-its-kind 'take back' scheme. You can now donate your unwanted pre-loved items in donation bins in participating retailers Joules, Superdry and Sainsbury's car parks too.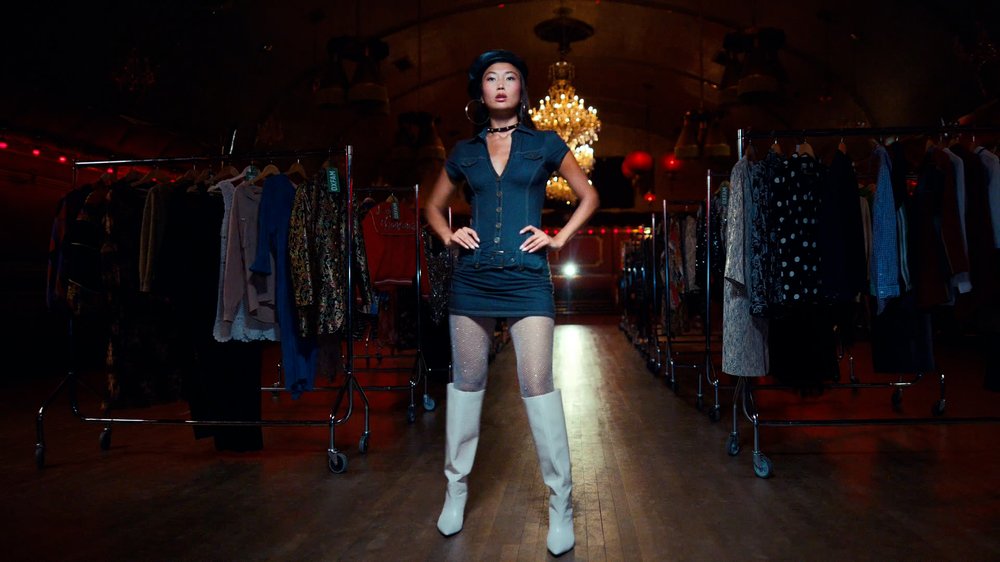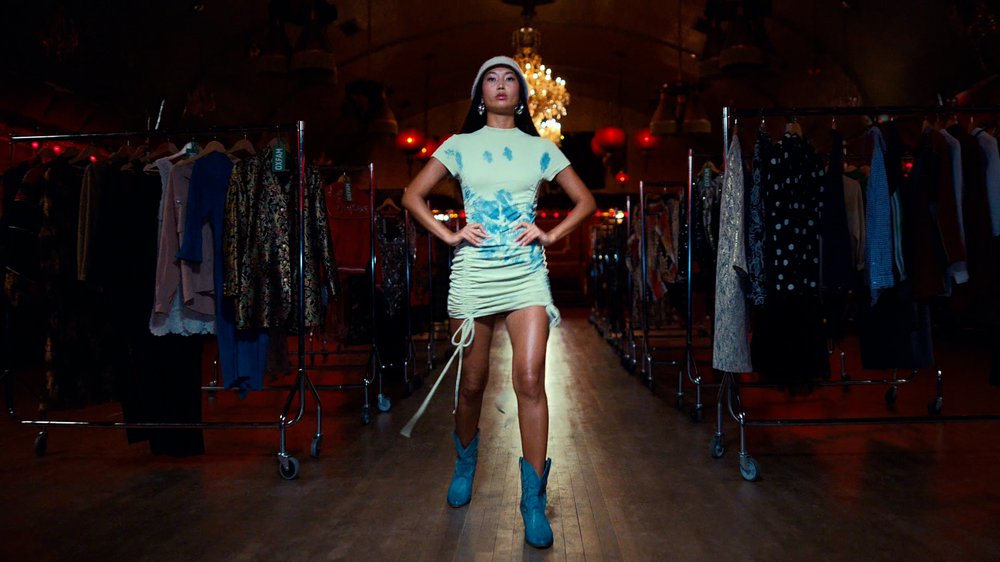 Second hand 2010s fashion styles
As the decade began, many people were still influenced by the late 2000s recession, and as a result, fashion trends tended to be more subdued and practical. However, as the economy improved, fashion became more adventurous and eclectic, with a wide variety of styles and trends emerging.
In the 2010s, sustainable fashion became a more prominent trend in the UK. This was due in part to growing awareness of the negative environmental impact of the fashion industry, and a desire among many consumers to support brands that were committed to ethical and sustainable practices as well as reusing existing clothing by buying second hand. As a result, there was a rise in the popularity of clothing made from sustainable materials such as organic cotton, bamboo, and recycled polyester.
In 2019 Oxfam launched Second Hand September, asking people to pledge to say no to new items of clothing for one month.
Miquita Oliver is supporting Oxfam's Second Hand September. Image: Andy Oxley/Oxfam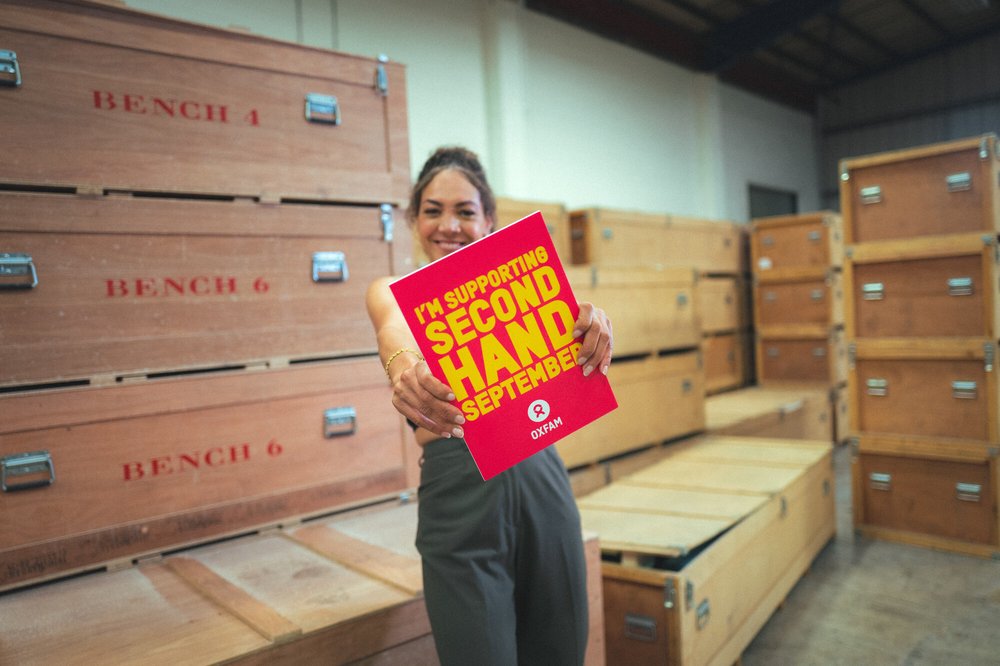 Second hand fashion today
Overall, the UK fashion scene has been characterised by a mix of comfort, sustainability, and bold, individual style.
With climate justice on our minds more than ever, sustainable living is a way of life for many.
Second hand clothes can also save money and good quality pieces can last a long long time.
And at the moment, a lot of 90s fashion has made a comeback - platform shoes, bin hats and more. So it's a good thing your local Oxfam and the Oxfam online shop still have clothing from the last time these were fashionable.
Oxfam has been selling second-hand fashion for more than seven decades, offering generations of UK consumers a way to shop sustainably for all that time. It's so encouraging to see that second-hand is being embraced by increasing numbers of future-focussed shoppers, searching for stylish, affordable clothes that are doubly feelgood as they help to protect the planet while raising money for a better and more equal world without poverty."

Rachael Huttly, Oxfam Head of Retail Marketing, UK