Kotivalo, via Wikimedia Commons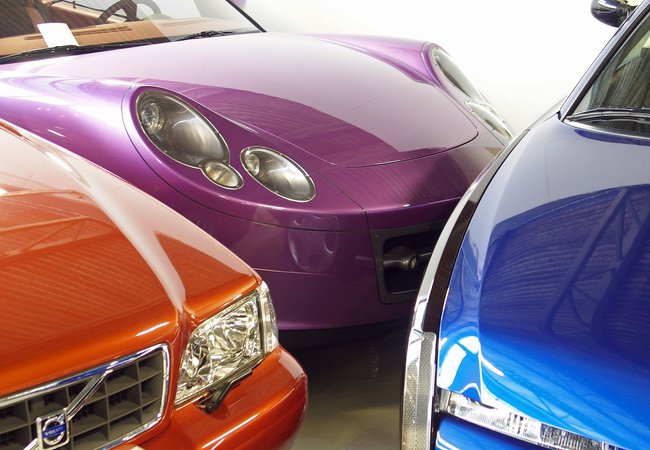 I read in a magazine that Oxfam could accept donations of cars, and not wanting the hassle of selling my old one gave them a call."
John Parker, Oxfam supporter
Donate a car
Donating a car or motorbike to Oxfam couldn't be simpler.
Donating your vehicle is easy
Oxfam runs a service that offers you an easy, hassle-free way to donate your vehicle, which is then quickly turned into much-needed revenue for Oxfam's projects.
Oxfam has reached another enormous donation milestone of £125,000 of car donations with Charity Car, our main partner for car donations with whom we have been working since 2006. You can also donate through our secondary partner Giveacar.co.uk.
Why donate a vehicle to Oxfam?
You've decided to stop driving;
The car is surplus to your requirements;
Your car is worth a significant amount and you want to see the money put to a good cause;
You're downsizing from two cars to one to decrease your carbon emissions;
You want to avoid the headaches of selling a used car: placing ads, answering calls, waiting for people to turn up, haggling over the price;
You're moving abroad;
You've inherited the car but have no need for it.
How it works
Donating your car is easyand hassle free. Our charity partners have branches across the UK making car collection available wherever you are. There are no charges to you and your vehicle is usually collected within seven working days of your request.
Our partners decide on the best route for your old car, so that Oxfam gets the maximum donation they can generate.
The quickest way to donate your vehicle to Oxfam is by following one of the below links and fill out their online donation forms.
Charity Car accepts cars and vans donations. 100% of the amount raised is donated to Oxfam.
Giveacar.co.uk accepts car, vans motorbikes and caravan donations. An administration fee is deducted from the proceeds of the donation to Oxfam. Alternatively, you can contact us, either by calling 0300 200 1333 or emailing support@oxfam.org.uk. And have the below details to hand:
Name of the person to whome the car is registered;
The make and model of the vehicle;
The registration number of the vehicle;
Mileage and the MOT expiry date;
The tax expiry date;
Condition of the car and whether the vehicle has been in recent use;
The location of the vehicle;
Your contact phone number;
An email address.