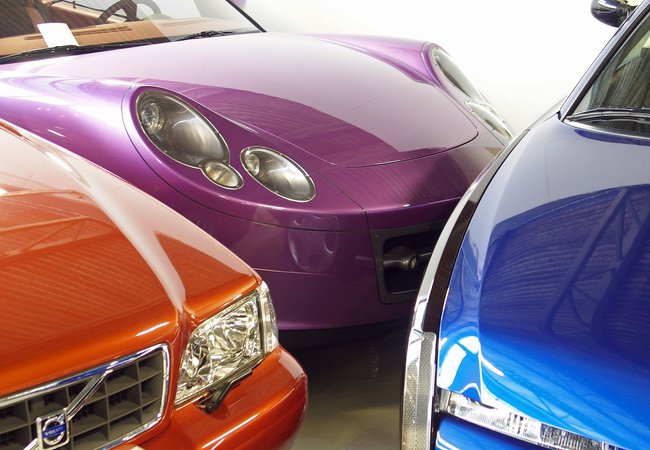 Donate a car
Donating a car or motorbike to Oxfam couldn't be simpler.
Oxfam runs a service that offers you an easy, hassle-free way to donate your vehicle, which is then quickly turned into much-needed revenue for Oxfam's projects. Since 2006, we have raised more than £100,000 through the sale of more than 350 cars. 
Depending on the age and condition, we will either sell your vehicle at auction through Manheim Remarketing, Giveacar.co.uk or Charity Car.
Why donate a vehicle to Oxfam?
You've decided to stop driving
The car is surplus to your requirements
Your car is worth a significant amount and you want to see the money put to a good cause
You're downsizing from two cars to one to decrease your carbon emissions
You want to avoid the headaches of selling a used car: placing ads, answering calls, waiting for people to turn up, haggling over the price
You're moving abroad
You've inherited the car but have no need for it.
I read in a magazine that Oxfam could accept donations of cars, and not wanting the hassle of selling my old one gave them a call. Both Oxfam and Manheim were very helpful and efficient. I am now considering donating my present car when I change it."

John Parker, Oxfam supporter
How it works
Donated good quality cars and motorbikes that are still functional will be sold at auction through Manheim Remarketing. However cars that are only suitable for scrap can be donated directly to Oxfam via Giveacar or Charity Car. 
The first step is to contact us, either by calling 0300 200 1333 or emailing support@oxfam.org.uk. When you do this, it would be very helpful and save time if you could have the following details to hand:
The make and model of the vehicle
The registration number of the vehicle
The MOT expiry date
The tax expiry date
Whether the vehicle has been in recent use
The location of the vehicle
Your contact phone number
Mileage
When you contact us, we will explain the next steps to you. Usually your vehicle can be collected within a week. We will keep you informed and let you know what the sale of your vehicle has made for Oxfam.
Thanks for letting us know about the auction result. I think that more people should consider this as an option. It is a good cause and it is very convenient. Also, for some people it is a secure option, so that they don't have a series of potential purchasers visiting their home address."

Eugene Lambert, Oxfam supporter
About Charity Car
Charity Car is the big-hearted scheme from the UK's largest car recycling network, that allows you to turn your old car into a cash donation for charity. By choosing Charity Car, 100% of the market value of your scrap car will be donated to Oxfam. You can choose whether to deliver your old car to a local CarTakeBack recycling centre, or to make things really easy, we'll collect it from you free!
It'll be recycled responsibly, so you can be reassured there'll be no harm to the environment.
We'll also help you to complete the necessary DVLA paperwork and issue your DVLA Certificate of Destruction, so you can prove your car has been recycled legally. 
So what are you waiting for? Help Oxfam fund its invaluable work fighting poverty around the world.
Gift Aid and tax relief
It's not often that the taxman looks generous, but by gift aiding the proceeds from the sale of your vehicle it can be worth even more!
If you are a UK taxpayer, Oxfam can use Gift Aid to increase the value of your donation (currently by 25%). 
That means that if your car were to sell for £500, Oxfam can claim £125 from the Inland Revenue, and your donation shoots up to £625. If you are a higher rate taxpayer, you can claim a tax refund of 18% of the sale price on your annual tax return.