The Impact of the Women's Rights Fund
The first 3-year cycle of the Women's Rights Fund was launched in December 2020 and is due to conclude in late 2023. Since the Fund's inception, we have seen our partners go from strength to strength. They've used added resource to bolster foundations and become more effective, more recognised organisations.
Bina Maseno, Founder of Badili Africa, runner up in Kenya's 'Miss President' television competition for aspiring civil society leaders, November 2022. Credit: Basil Oketch.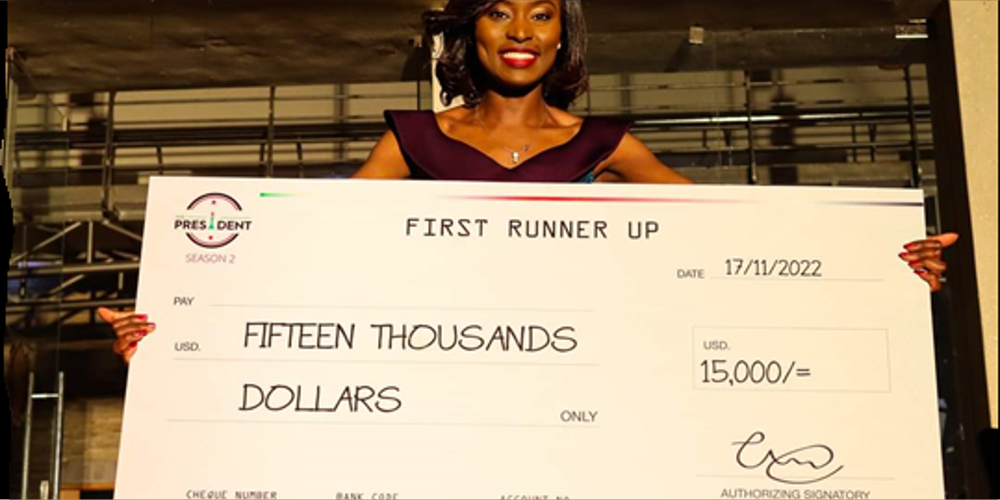 This flexible funding is a game-changer for small organisations… Thanks to the flexible funding received through the project, we have acquired an office and retained dedicated staff... We are now able to deliver on the projects efficiently and on time"

Bina Maseno, Executive Director, Badili Africa, Kenya
What difference does the Women's Rights Fund make to partners and communities ?
The WRF works in solidarity with grassroots women's rights organisations through a combination of support options including flexible funding, organisational development grants and mental health support. Together these actions are enabling partner organisations to develop ever greater efficiency, sustainability and ability to impact the 13,000 community members they collectively serve.
Some of our partner successes to date include:
Strengthened organisations: partners are able to pay staff salaries, medical insurance and training; rent office space and buy equipment crucial for organisational development, security and sustainability.
Significant increase in partner organisation's visibility and ability to fundraise: together WRF partners raised approximately US$1m since 2021.
Improved support to communities: including access to medicines, shelter, skills training, services for survivors of gender-based violence and more.
For more information on Women's Rights Fund actions to date, please see our latest report.
When we got this fund, it was the first time that we felt we were an independent organisation… nobody forced anything on our activities."
Eman Shannan, Founder of Aid and Hope, Occupied Palestinian Territory.