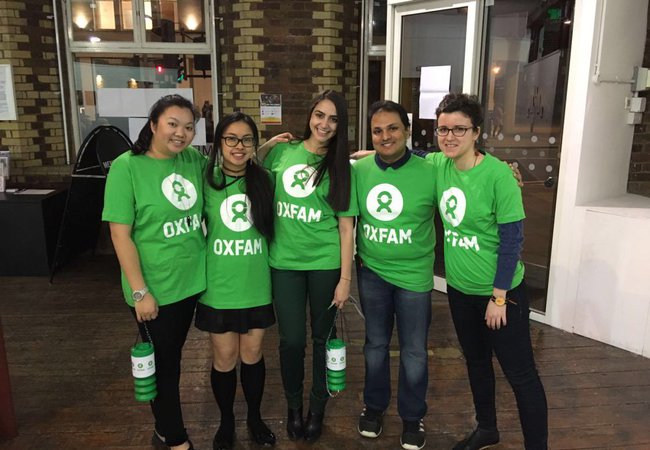 Join your local fundraising group
Oxfam groups: local action, global impact
Can people like you really end poverty?
Yes you can - with every cake sale, quiz night, beauty evening, awareness stunt and petition signed. In just 15 years, the extreme poverty rate has been halved. Together, we can finish the job.
Oxfam has a network of local fundraising and campaigning groups across the country made up of people like you, who get together once a month to organise fundraising events, campaign for change and meet like-minded people in their local area. They recognise that between them they can raise more money than they would be able to afford to donate themselves and many want to help raise the profile of Oxfam's campaigns. The groups are led and shaped by you and are made up of a diverse range of people
Film made by Oxfam volunteers. Editing: Mikko Mäkelä. Credit: Anton Novoselov, Simon Rasing, Ritchie Hunt, Oli Smith, Waithera Natanya Junghae
Find your local Oxfam group
Our Community Engagement Team are here to help you get in touch with like-minded people in your local area. Contact us and we'll put you in touch with your nearest Oxfam group:
Community Engagement Team
community@oxfam.org.uk
0300 200 1300
Start your own Oxfam fundraising group
No group in your local area? Why not start a fundraising group of your own! Our Community Engagement Team are here to provide your with all the help and support you need get your new group off to a frying start. Email us at community@oxfam.org.uk or call us on 0300 200 1300.