Clothes at an Oxfam recycling plant. Credit: Kitty Norwell/Oxfam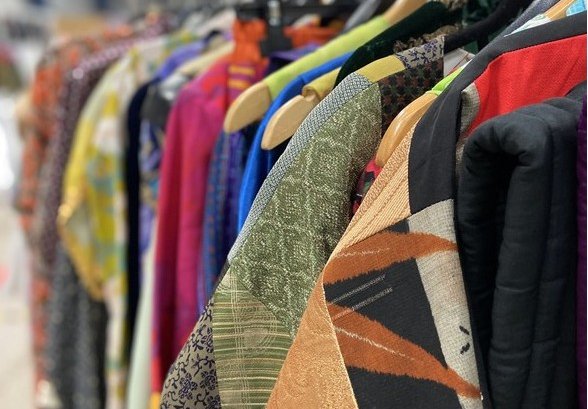 Donate surplus stock to Oxfam
Giving your excess inventory and customer returns to Oxfam is a great way to promote a less wasteful, more climate-friendly, circular economy, while also fighting poverty and the inequalities that drive it.
Oxfam can accept a wide range of clothing, accessories, homewares, books and music for resale in our UK-wide and online charity shops. These items can find a new home with someone who will love them all over again, and proceeds will fund Oxfam's work at home and around the world.
Help us contribute to the circular economy
Oxfam is a long-standing actor in circular economy solutions that extend the life of clothes, accessories, homewares, books, music and more!
Our team can advise your business on how to establish customer take-back schemes and textile banks. And we can design inspiring engagement plans to get your customers and employees excited about taking part.
Oxfam sorting and logistics centres redistribute millions of items each year to our network of over 550 stores across the UK. Most goods can be resold via Oxfam shops; our pop-up shops at music festivals; our vintage, book, music or wedding boutiques; or our online store.
We are experienced in respecting manufacturers' brand security requirements in the way that we redistribute and resell items. Items that cannot be sold 'as is' can be repaired, upcycled or recycled.
M&S and Oxfam
M&S and Oxfam Shwopping makes it even easier to give unwanted clothes a second life.
Build a strategic partnership
Reach out to our dedicated Private Sector team to explore options to partner with Oxfam. Get in touch
Sainsbury's and Oxfam
Sainsbury's and Oxfam make donating unwanted clothing and textiles easy and convenient for Sainsbury's customers.