Participants in Trailwalker, an endurance event. The challenge is to walk, jog or run 100km non-stop across the South Downs Way in under 30 hours in a team of four. Credit: Simon Rawles / Oxfam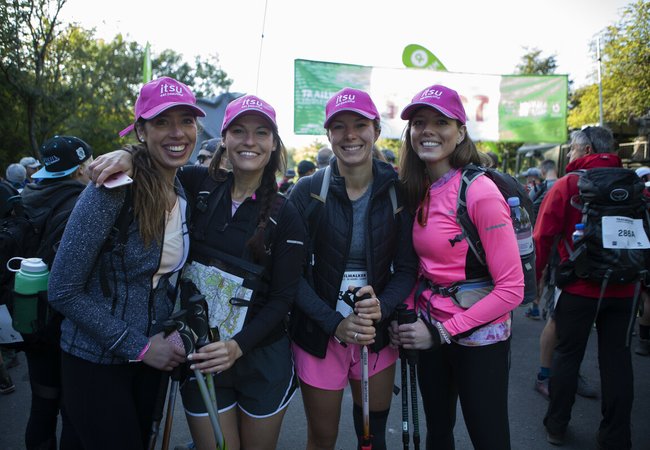 Employee engagement
Bring your workforce together with Oxfam. We understand that engaging your employees brings so much to the workplace. From great teambuilding experiences to individual challenges, supporting Oxfam can contribute to a huge amount of job satisfaction whilst knowing staff have come together to create a meaningful impact on the world.
Fundraise for Oxfam
Come together as a team to raise some vital funds and support Oxfam's work. To get you started, please see our A-Z list of fundraising ideas, we'd love to hear what you get up to!
Volunteer for Oxfam
Many companies give staff dedicated days for volunteering, and it can be a fun and motivating way for teams to give something back. Your team can also bring expertise, knowledge and enthusiasm that can help our staff and volunteers have a deeper impact. There are opportunities to get involved as a team or individual and volunteer your time for Oxfam. Whether this be at one of our events or at one of our shops, visit our volunteering page for some great opportunities.
Challenge events
Why not get a team together and take part in an event for Oxfam! This is a great way to challenge yourself, whilst raising some much-needed funds for Oxfam's work around the world. Check out latest events here, or get in touch with the Events Team to register your interest in more challenges.
Second Hand September
This is Oxfam's campaign to promote second hand shopping! Throughout the month of September, challenge yourself to not buy new or organise a clothes donation drive at work. Sign up to the Second Hand September challenge and find out more here.
Staff talks
We can arrange for an Oxfam representative to come and talk to your staff about our work around the world. Get in touch to find out more.