Oxfam's Zakat Advisory Panel
Oxfam's Zakat policy is supported by a group of voluntary Islamic advisors.
The Zakat Advisory Panel have a remit to:
Review our policy and implementation procedures and advise accordingly on their compliance with Zakat requirements.
Review and assess the progress of Zakat at Oxfam.
Advise on the eligibility of the specific restricted projects and / or communities that are proposed as recipients of Zakat.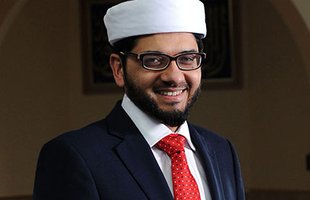 Imam Qari Asim MBE
Senior Imam at Makkah Mosque, Leeds; Legal Director at a global law firm; Independent advisor on Islamophobia to the UK government.
Imam Qari Asim is deputy chair of the Government's Anti-Muslim Hatred Working Group and has been a member of the Government's Sharia Review Panel, which considered how Sharia applies to British Muslims and its correlation with British law.
Currently he is chair of the Mosques and Imams National Advisory Board, an umbrella organisation of Sunnis and Shias, consisting of mosques and Muslim institutions. He is also a senior editor of Imams Online, an online platform developed to promote mainstream Islamic voices globally.
Imam Asim is passionate about fostering relations between communities and is a trustee of the Christian Muslim Forum, an executive board member of the National Council of Imams & Rabbis and one of the faith advisors to Near Neighbours.
He is a trustee of British Future, a think-tank which addresses identity, integration and migration. He is also a trustee of the charities Peace Matter and Hope not Hate, which seek to challenge and defeat the politics of hate and extremism with local communities, building resilience against the politics of hate and fear.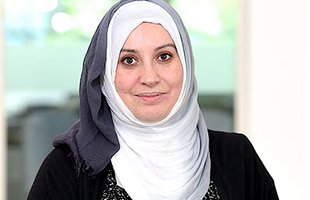 Dr Shuruq Naguib
Lecturer in Islamic Studies at Lancaster University, UK
Dr Naguib received her PhD in Islamic Studies from the University of Manchester's Department of Middle Eastern Studies. Her research covers two key strands: the classical and pre-modern intellectual and textual traditions, particularly Qur'an hermeneutics and ritual law; and Muslim responses to modernity, with a focus on how twentieth century and contemporary Muslim women scholars read the tradition to intellectually and socially develop their religious authority.
She has written on ritual purity, metaphor in post-classical Qur'an interpretation and Arabic rhetoric, feminist hermeneutics of the Qur'an, and contemporary female exegetes and jurists in Islam, with special interest in Bint al-Shati'. She led a research project on women's contemporary readings of Islamic texts in Egypt and the UK (2012-2012) and is currently the Co-investigator on the AHRC/ESRC-funded project Representing Islam on Campus.
She is the former co-chair of the British Association of Islamic Studies (BRAIS, 2012-2017) on which she continues to serve as a Council Member.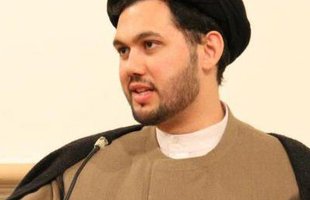 Imam Sayed Ali Abbas Razawi
Theologian; Director General and Chief Imam of the Scottish Ahlul Bayt Society
Imam Razawi is a Global Ambassador for Glasgow the Caring City and partners with the Scottish National Blood Transfusion Service (SNBTS), as well as blood cancer charity Anthony Nolan.
At home, he was one of two advisors on the Independent Sharia Review, commissioned by Theresa May and has also had the honour of addressing the General Assembly of the Church of Scotland.
Internationally, Imam Razawi has represented Muslim communities in the EC countries at consecutive, high-level Religious Leaders Meetings in Brussels. He was also part of an historic, private meeting of four senior British Imams with the Pope at the Vatican. The discussion centred around coexistence and reconciliation.
He is a member of the United Nations global Steering Committee for the Prevention of Genocide. He is also a member of the Global Sustainability Network (GSN), with a specific focus on point 8.7 of the UNDP and is on the advisory board of the Islamic Reporting Initiative (IRI).
In 2016, with the support of Interfaith Scotland, Imam Razawi founded the first Shia-Sunni Muslim Alliance in Scotland, to promote ecumenical dialogue and good-will.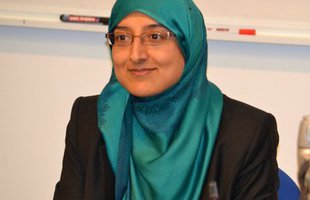 Shaykha Safia Shahid
Scholar; Principal of Women's Muslim College; international speaker and teacher.
Shaykha Safia is an award-winning leader who has trained in the Islamic Sciences in Syria, and has over ten years of experience in public engagement. Safia has delivered talks and courses at many universities including Imperial College London, Oxford and Cambridge in the UK, Utrecht and Erasmus in the Netherlands and IAIS in Malaysia and has made numerous guest appearances on television and radio both nationally and internationally.
In 2015, she was awarded the British Imams & Scholars Contributions & Achievements award for 'Outstanding Contribution to Women's Empowerment', and she currently serves as the Principal of the Women's Muslim College, which is devoted to nurturing women's education and reviving female Islamic scholarship.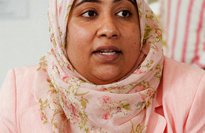 Dr Sariya Cheruvallil-Contractor
Researcher and lecturer at Coventry University and SOAS University of London
Dr Sariya is the Research Group Lead for Faith and Peaceful Relations at the Centre for Trust, Peace and Social Relations at Coventry University. She is the Chair (2020-2023) of the Muslims in Britain Research Network (MBRN), and editor of the Review of Social and Scientific Study of Religion.
Her research focuses on the lived experiences of religion or belief in modern Britain with emphasis on Islam, feminism, inter-faith relations and democratic methodologies. She led her own ESRC funded project on Collaborative Partnerships between Muslim institutions and Higher Education. In 2015, she and three other colleagues (SOAS, Durham and Lancaster) were awarded AHRC funding for a three-year project "Islam on Campus" which examined narratives and the sources of narratives around Islam on British university campuses, with regard to radicalisation, gender and inter-faith relations. She is the Web Officer for the British Association for Islamic Studies.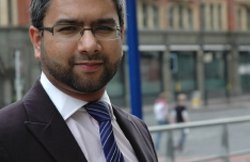 Wakkas Khan
The Zakat Advisory Panel Convenor
Wakkas Khan is a humanitarian, philanthropist and dental surgeon, specialising in young people, interfaith and charity. His professional career has covered the fields of healthcare, international diplomacy, education and community cohesion, and he has acted as an advisor for various government departments.
Wakkas is currently the Chair of The Prince's Trust Mosaic North West, a charitable mentoring initiative founded and supported by HRH Prince of Wales. In 2017 in the aftermath of the Manchester Arena Bombing, he founded Young Interfaith - a national grassroots initiative that seeks to bring together young people of all faiths and non to inspire them to collective social action. Prior to this he sat on senior-level boards and committees at the General Dental Council and the University of Manchester, and was a governor at both The Christie Hospital and St Chrysostom's Primary School. He served as a Trustee of Oxfam GB from 2016-2021.
Earlier in his career Wakkas worked with the Foreign and Commonwealth Office Engaging With The Islamic World Group, and was a member of the Faith Advisory Panel of Experts to the Secretary of State for Communities and Local Government, as well as the government's Preventing Extremism Together Taskforce. Wakkas qualified in dentistry in 2004. He first volunteered for Oxfam as an 18-year-old at the Manchester Oxford Road store. He is a Fellow of the Royal Society of Arts and in 2019 was appointed Deputy Lieutenant of Greater Manchester.