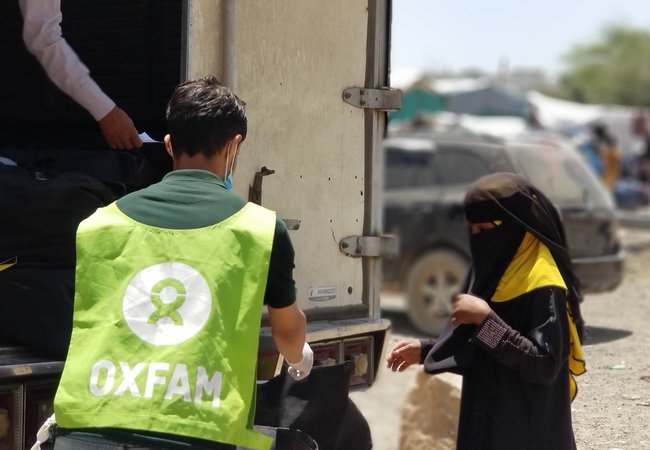 Information for suppliers
Our suppliers in the UK and overseas deliver the wide range of goods and services we need to support our work, including humanitarian supplies, goods for resale in our shops network, corporate supplies, IT, marketing services and much more.
Ethical purchasing
In line with our organisational beliefs and values, we only work with suppliers who share our commitment to ethical purchasing.  
We seek to purchase goods and services that are produced under labour conditions that meet the Ethical Trade Initiative Base Code (ETI) and therefore do not involve the abuse or exploitation of any person. We also seek to work with suppliers who have the least negative impact on climate change and the environment. Prospective suppliers should first read our Ethical and Environmental Policy.
Offers of goods and services
If you believe you have goods or services that could benefit Oxfam, but which don't match our current advertised needs, please complete our form or drop us an email and we will keep you on record for future reference.
For Goods and Services
For Overseas Aid Goods and Services
Email: InternationalProcurement@oxfam.org.uk
For Retail Goods
For resale in our charity shops, email NPbuying@oxfam.org.uk
Please note, due to the volume of enquiries we receive we are unable to accept phone calls regarding supplier enquiries and we would kindly ask that you do not contact us to follow up on your offer.  We will, however, review all offers of products or services when our contracts with existing suppliers need renewal.