Illustration: Hawwa Alam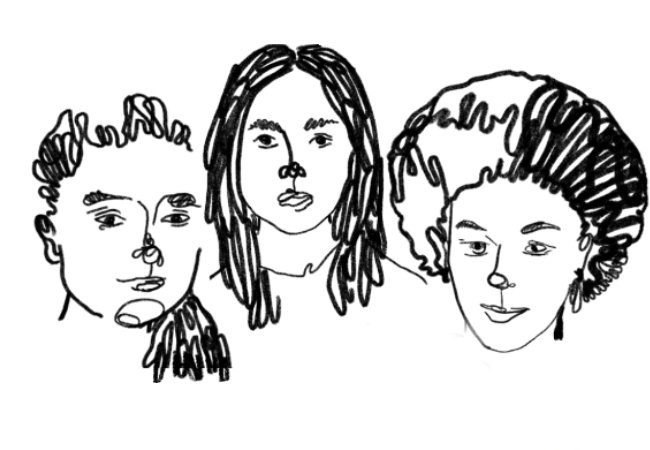 Oxfam GB's Gender Pay Gap
Oxfam GB's gender pay gap for 2022 was 2.2% median and 5.3% mean. This is a reduction of 2.3 percentage points median and 2.8 percentage points mean compared to 2021 (when the gender pay gap was 4.6% median and 8.1% mean).
In our 2019 report, we shared a five-year action plan with commitments to ensure a fair and equal workplace for all. Read our latest Gender Pay Gap Report here, including progress against our 5-year plan.
Then and now
In April 2018, we published our first Gender Pay Gap report (April 2017), detailing a three-year plan to better understand and begin our work to tackle the causes of our gender pay gap. In 2020, we published a full report with progress so far and proposing four interconnected commitments to deliver our overall vision for 2025.
Illustration: Hawwa Alam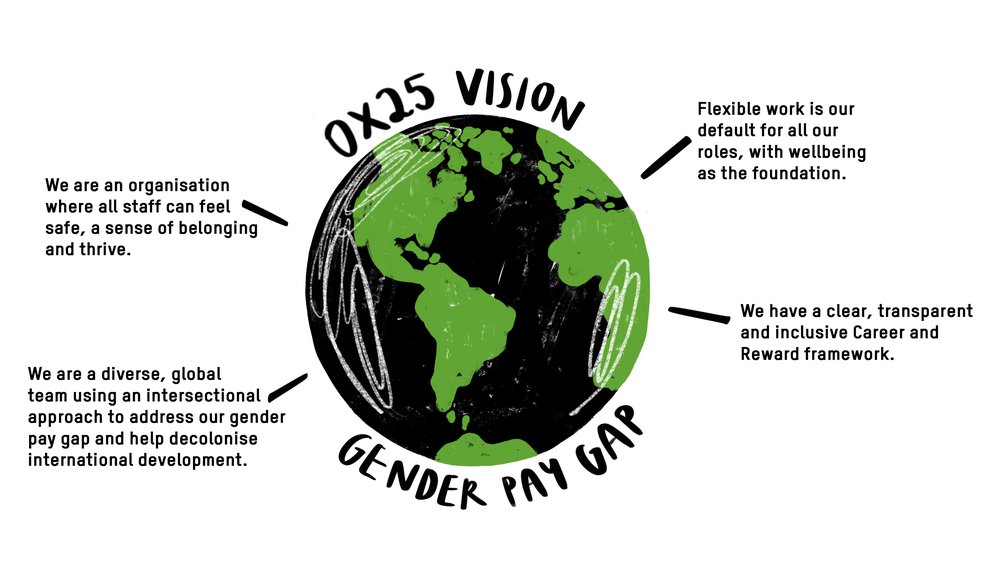 OX25 Gender Pay Gap Vision
Flexible work is our default for all our roles, with wellbeing as the foundation.
We are an organisation where staff can feel safe, a sense of belonging and thrive.
We are a diverse, global team, using an intersectional approach to address our gender pay gap and help decolonise international development.
We have a clear, transparent and inclusive Career and Reward framework.
Both illustrations on this page are by Hawwa Alam. Hawwa is a history graduate, now working in communications, marketing and digital production. In her spare time, she works as a freelance artist and photographer and runs a small online art shop.