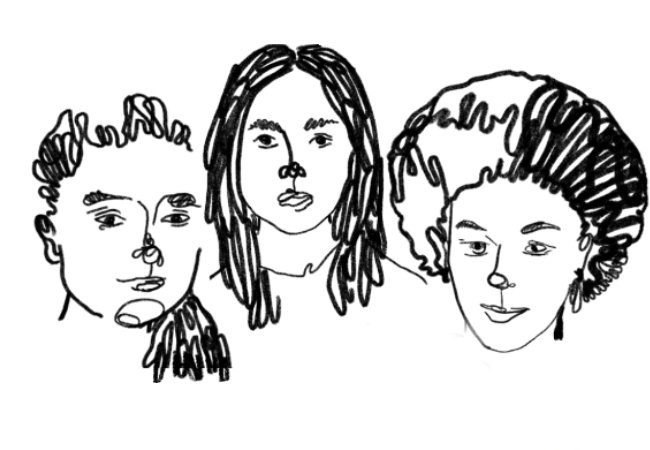 Oxfam GB's Gender Pay Gap
Oxfam GB's median gender pay gap is 9.8%. Lower than a year ago, it's moving in the right direction - but there is still more work to do.
Read our latest Gender Pay Gap report, where we share a five-year action plan with commitments to ensure a fair and equal workplace for all.
Then and now
In April 2018, we published our first Gender Pay Gap report (April 2017), detailing a three-year plan to better understand and begin our work to tackle the causes of our gender pay gap. In 2020, we have published a full report with progress so far and proposing four interconnected commitments to deliver our overall vision for 2025.
Illustration: Hawwa Alam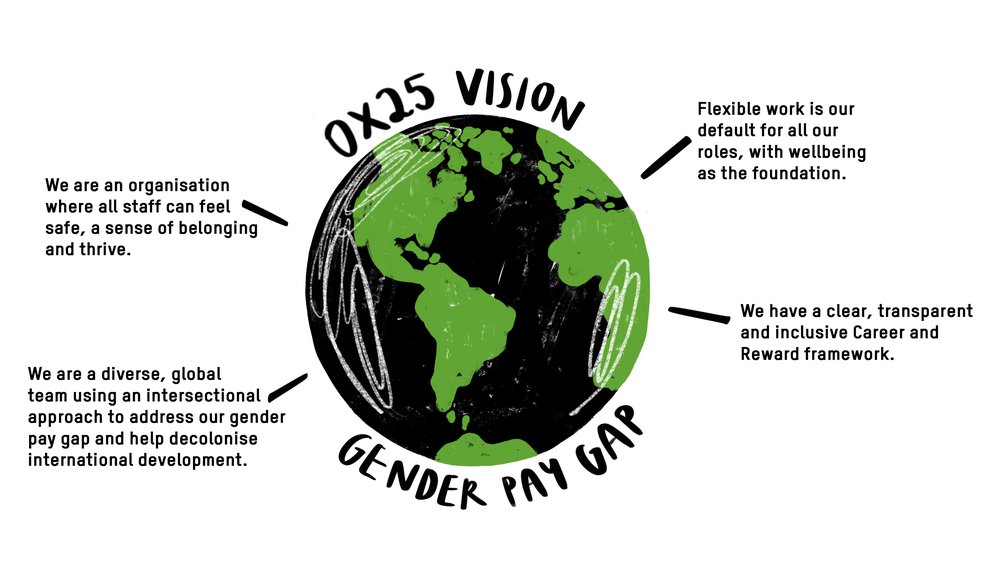 OX25 Gender Pay Gap Vision
Flexible work is our default for all our roles, with wellbeing as the foundation.
We are an organisation where staff can feel safe, a sense of belonging and thrive.
We are a diverse, global team, using an intersectional approach to address our gender pay gap and help decolonise international development.
We have a clear, transparent and inclusive Career and Reward framework.
I began writing this report unaware that 2020 would bring not just a pandemic, but one of the biggest civil rights movements in history. That global movement was a powerful reminder that anti-racism must be at the heart of everything Oxfam does, including our work on gender and pay... it is time we embed intersectionality."

Rhaea Russell-Cartwright, Racial Justice Lead and author of the Gender Pay Gap report.
Both illustrations on this page are by Hawwa Alam. Hawwa is a 22-year-old history graduate, now working in communications, marketing and digital production. In her spare time, she works as a freelance artist and photographer and runs a small online art shop.