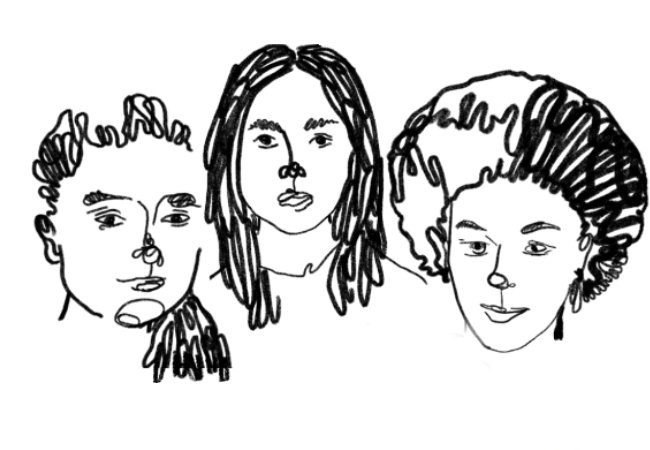 Oxfam GB's Gender Pay Gap
Oxfam GB's mean gender pay gap for April 2020 increased to 11.3% (9.7% in 2019) and our median to 25.5% (9.8% in 2019). Both figures have been impacted by the requirement to exclude employees on reduced pay in April 2020 due to our participation in the Coronavirus job retention scheme.
In our 2019 report we shared a five-year action plan with commitments to ensure a fair and equal workplace for all. Read our latest Gender Pay Gap Report here, including progress against our 5 year plan.
Then and now
In April 2018, we published our first Gender Pay Gap report (April 2017), detailing a three-year plan to better understand and begin our work to tackle the causes of our gender pay gap. In 2020, we published a full report with progress so far and proposing four interconnected commitments to deliver our overall vision for 2025.
Illustration: Hawwa Alam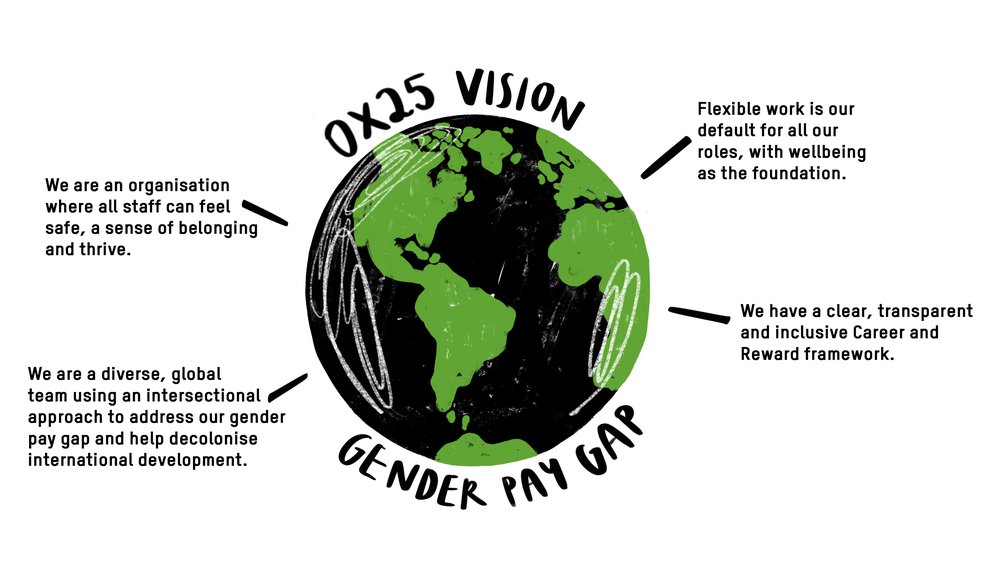 OX25 Gender Pay Gap Vision
Flexible work is our default for all our roles, with wellbeing as the foundation.
We are an organisation where staff can feel safe, a sense of belonging and thrive.
We are a diverse, global team, using an intersectional approach to address our gender pay gap and help decolonise international development.
We have a clear, transparent and inclusive Career and Reward framework.
Both illustrations on this page are by Hawwa Alam. Hawwa is a history graduate, now working in communications, marketing and digital production. In her spare time, she works as a freelance artist and photographer and runs a small online art shop.