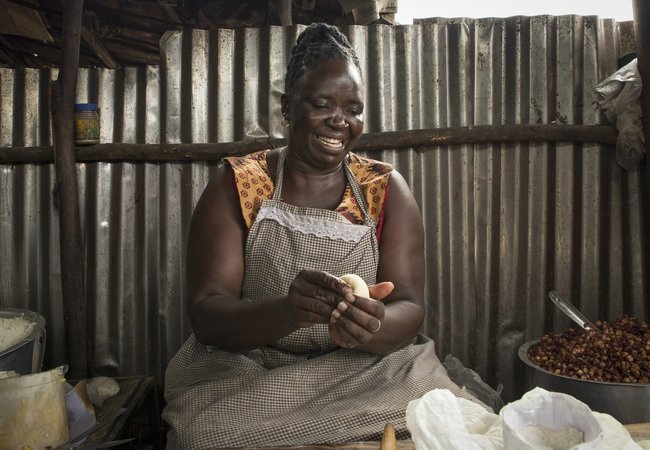 Oxfam GB's Gender Pay Gap
Oxfam GB's median gender pay gap is 10.5%. Lower than a year ago, it's moving in the right direction - but there is still more work to do. Read our latest Gender Pay Gap report, and about the important steps we're taking to ensure a fair and equal workplace for all.
The gender pay gap shows the difference in the average pay between all men and women working for an organisation, irrespective of their job or position. All organisations in the UK, who employ more than 250 workers, are required to publish their gender pay gap.
Oxfam GB is committed to going significantly beyond reporting requirements to address its own gender pay gap.
In April 2018, we published our first Gender Pay Gap report (April 2017), detailing a two-year plan to better understand and begin our work to tackle the causes of our gender pay gap. We will publish a full report with progress on all of our ongoing commitments by April 2020.