Burkina Faso: With the support of Oxfam, Alizeta has learned environmentally friendly farming techniques, without using pesticides. Photo: Samuel Turpin/Oxfam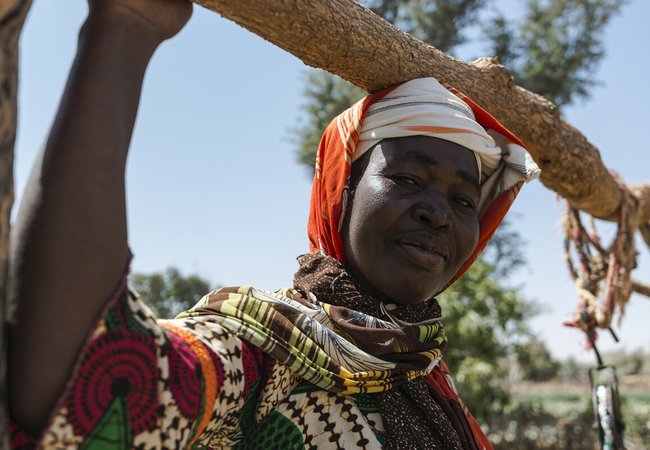 Oxfam's Zakat policy
At Oxfam, we take the responsibility of handling Zakat extremely seriously. By making your Zakat payment to Oxfam, you can be sure your payment will help those suffering from poverty or extreme hardship.
We save lives through our humanitarian work, and work at the grassroots level to promote development in some of the world's poorest communities.
We support people to come out of poverty by working on access to education, healthcare, food, improving people's chances to earn a living, providing clean water and promoting women's rights.
In line with Zakat obligations, payments will be restricted to two areas of our work:
Responding to emergency situations to save lives in Muslim majority communities;
Supporting specific development projects that are taking place in Muslim majority communities and seeking to lift people out of extreme poverty.
We are working in partnership with the National Zakat Foundation, who are supporting our work on tackling poverty in the UK. If you would like help calculating your Zakat, National Zakat Foundation have an online calculator service which is free and simple to use.
If you have any questions about Oxfam's approach to Zakat, please download our full Zakat policy. You can also look through our Frequently Asked Questions or get in in touch with the Oxfam team.