Organise a climate action campaign in your school!
A Climate Justice Banner by Greenhead College, Huddersfield. Image: @MorrisArts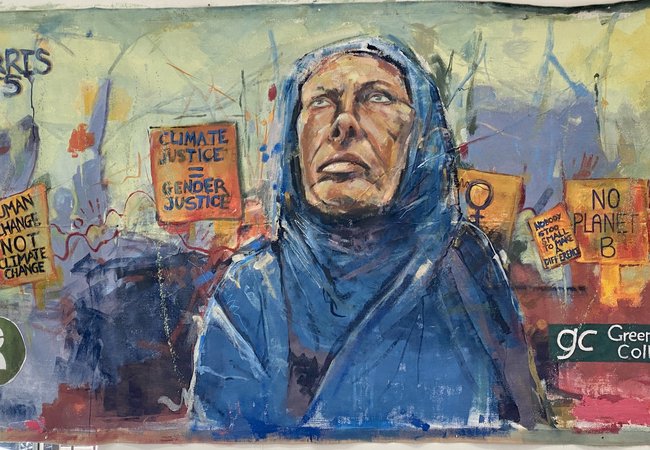 Get creative for Climate Justice
Use your creativity to demand the UK is a climate justice leader
Climate change is the most urgent crisis facing our world. What's often overlooked is that it's also a human rights crisis which affects inequality and justice across the globe.
World leaders will meet at the COP28 climate change conference taking place in the UAE in December 2023. MPs in the UK will be responsible for implementing their decisions here at home.
The 'Get Creative for Climate Justice' schools art exhibition will take place in the Houses of Parliament during December 2023. It's young people's opportunity to have their creative voices heard by MPs and Ministers.
If you'd like your school to take part, please email John McLaverty, Oxfam Youth Campaigner - jmclaverty@oxfam.org.uk
We've also put together teaching resources to help young people learn about the human element of the climate crisis and inspire them to take action for climate justice.