Fabeha Monir/Oxfam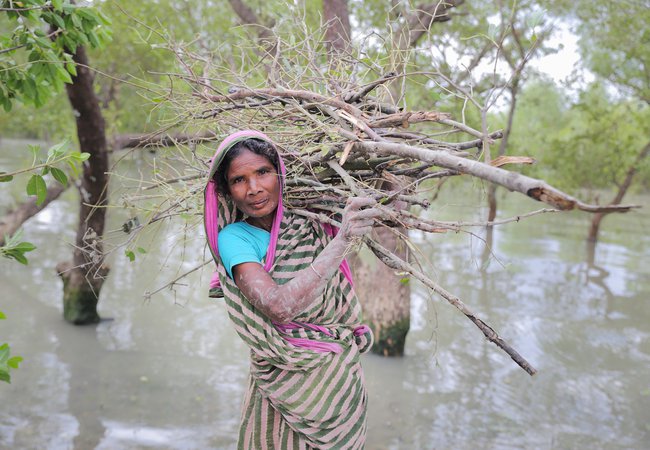 The Human Impact of Climate Change
Classroom activities for ages 9-16
With links across the curriculum, these teaching resources use stories, film and role play to explore the human element of the climate crisis.
Climate change is threatening humankind and pushing people into poverty. While the climate crisis is affecting us all, it's hitting some communities harder than others – and it's the people who've done the least to cause it who're suffering the most. Who you are and where you are in the world matters.
RESOURCE AIMS
Investigate the links between climate change and human rights.
Start to develop understanding of intersectionality and its relevance to the climate emergency.
Discover how communities around the world are being affected by climate change, and how people are responding and adapting to these challenges.
Build empathy and promote critical thinking, debate and discussion.
LEARN-THINK-ACT
Our climate justice action guide has practical advice, classroom activities and helpful planning tools to inspire young people to make change happen.