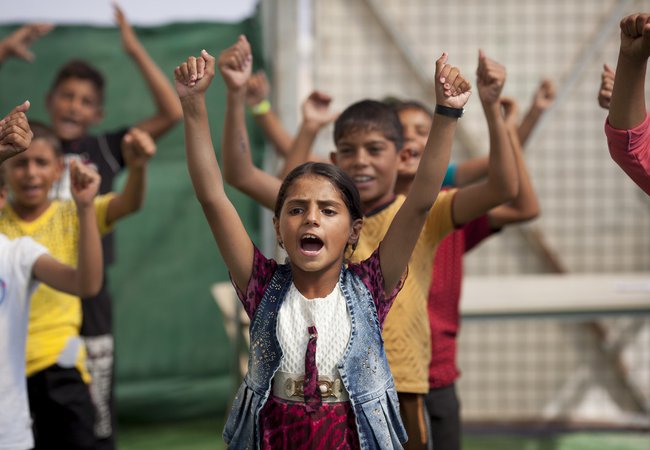 International Women's Day
Assembly and Activity Ideas: Explore the gender gap and be inspired to take action
International Women's Day is celebrated annually on 8 March. It is a day when people around the world come together to recognise the achievements that women and girls have made, as well as call for further action to close the gender gap in terms of education, health, economics and politics.
Updated for 2020, this resource for ages 9-14 includes an assembly, quiz questions, activity ideas and games to explore gender justice issues and inspire learners to take action in their own schools and communities.
Slideshow
Useful facts and figures and a short quiz to introduce gender equality issues.
Activity Ideas
Play Equibingo to explore existing knowledge and ideas.
Use role play to develop understanding of inequality and intersectionality.
Analyse data and measure the gender gap.
Think critically about what action could be taken to make our world more equal.