Rohingya refugees fleeing Myanmar for Bangladesh. Photo: Tommy Trenchard/Oxfam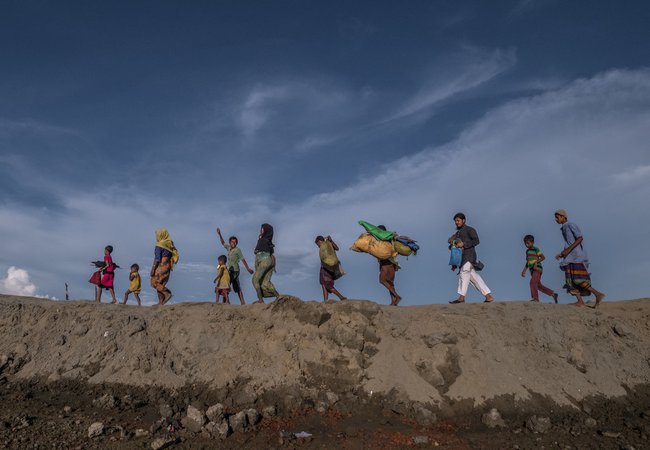 Stand with Refugees
Creative teaching ideas for 7-14 year olds
We all want to live in a place of safety with our loved ones. A place we can call home. But conflict, disaster and poverty has made home a distant memory for millions of people.
These cross-curricular teaching ideas support learners to strengthen their enquiry skills, think critically about why some people are forced to flee, and develop empathy for others.
Use photographs to develop visual literacy.
Investigate push and pull factors.
Analyse real-life statistics.