World Water Day in a school in Aleppo's old city. The project helps teach children the importance of handwashing. Photo: Oxfam/SARC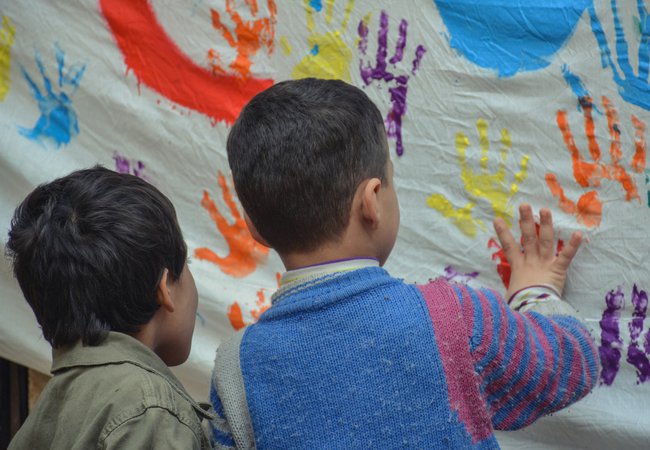 Children's Rights
Improve learners' English skills while making the UN Convention on the Rights of the Child relevant and interesting.
This popular resource for ages 8-11 was revised and updated in June 2015 to support the English curricula in England, Scotland and Wales.
These materials include real-life case studies from Syria, Uganda and Sierra Leone, as well as exciting activities to develop learners' spoken language, reading and writing skills.
Prioritise needs and wants
Use spoken and emotive language to persuade others
Explore the UN Convention on the Rights of the Child
Participate in role play
Learn about the benefits of water and sanitation
Set up a health club to raise awareness about the importance of good hygiene
Oxfam is grateful for the support of Postcode Heroes Trust, funded by players of the People's Postcode Lottery, in the development of these materials.