Amina in Ethiopia walks away down an arid path with two water containers. Image: Pablo Tosco/Oxfam Intermon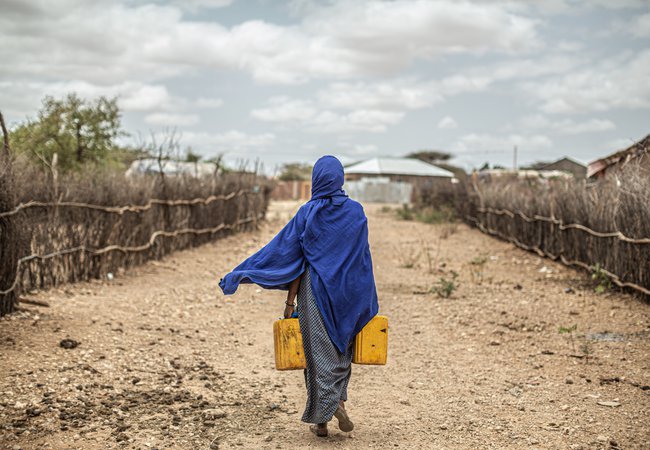 Climate challenge
Teaching resources for ages 7-14
Explore the human impact of the climate crisis. Investigate how communities around the world are being affected by climate change, and how people are responding and adapting to these challenges.
With separate versions for ages 7-11 and 11-14, the activities link to a number of curricular areas including English, science and geography.
Carry out a science investigation to develop understanding of the greenhouse effect.
Identify human causes of climate change.
Compare carbon footprints.
Use a consequence web, case studies and role play to develop awareness of the impacts of the climate crisis.
Play a climate change vulnerability game.
Investigate how communities are adapting to the effects of climate change.
Work with others to take action against climate change.