Mariam, fixing a water tank on her roof. Oxfam is supporting Mariam to train other women in Jordan to become plumbers. Photo: Abbie Trayler-Smith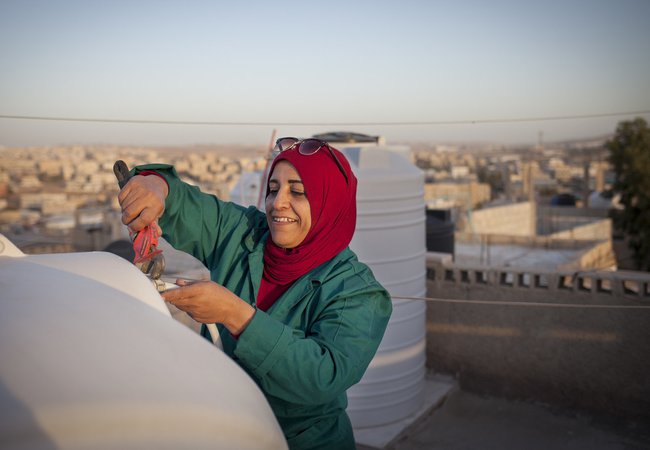 Explore the work of Oxfam
Classroom activities for ages 8-14
Oxfam is a global movement of millions of people who share the belief that, in a world rich in resources, poverty isn't inevitable, and is an injustice that can and must be overcome.
With links to English, geography and citizenship, these thought-provoking activities explore how Oxfam is working with people around the world to help create a fairer, kinder and more sustainable future for everyone.
Learners will:
Develop empathy and critical thinking skills.
Discuss what we need to thrive in life and whether everyone has access to these things.
Explore features of their identity and consider how a person's intersecting identities can affect their opportunities and experiences.
Use colourful photographs to investigate how Oxfam works with others to take action on different issues.
Reflect on what their ideal future would be like and think about what changes are needed to make this a reality.
Andy Aitchison/Oxfam