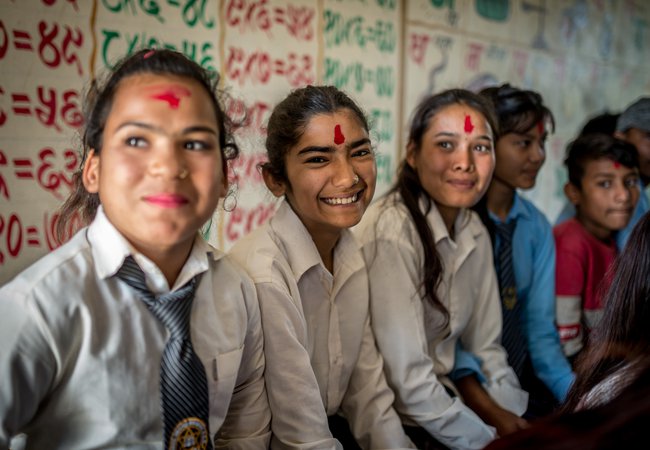 About Oxfam Education
At Oxfam, we believe young people are critical to building a just and sustainable world without poverty. We know they have the power to be active global citizens, creating a fairer, more peaceful and sustainable future for everyone.
Through our work in schools and beyond, we support them every step of the way. We give young people the space to think about their values, and the opportunity to develop their skills and knowledge so they can make change happen.
Teachers are at the heart of what we do. We have a huge bank of free education resources to bring the issues Oxfam works on to life, both in the classroom and the wider community. We also provide school speakers, teacher training opportunities and so much more.
Beyond the classroom, we give young people lots of ways to take action for a better world. Through Schools Speak Out they could write to their MP about inequality, organise a fundraising event to fight poverty or campaign to promote Fairtrade. They could even choose to volunteer in an Oxfam shop.
Through it all, we are guided by our vision of a future without poverty, shaped by young people who are actively engaged in the world around them.