Stefanie Beck/Oxfam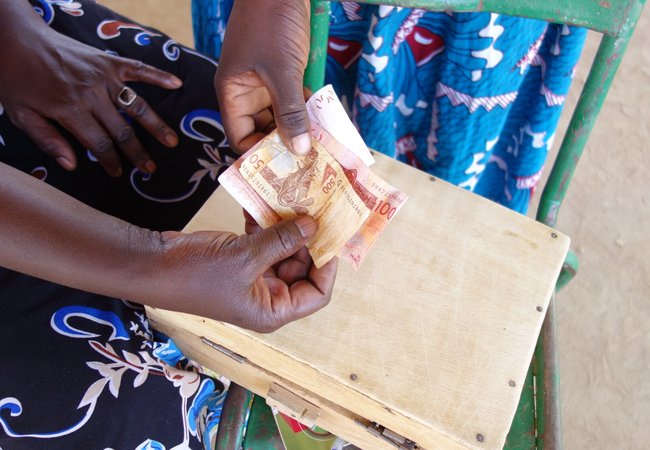 Donate foreign currency
Ever wondered what to do with old foreign coins? Did you know that your leftover foreign currency and old UK coins and notes are an easy way to raise valuable funds for Oxfam?
Where do I exchange old foreign currency?
Oxfam is now partnering with Cash4Coins who help charities collect foreign currency and turn them into cash through a buy back scheme.
Simply drop your unwanted currency to any Oxfam branch or via Oxfam's postal service and our service provider Cash4Coins will collect, sort and count the currency donated, helping us quickly turn your donation into much-needed revenue for Oxfam's work.
Please note that we are unable to acknowledge individual foreign currency donation. All our donated foreign currency is put together and collected in bulk by our service partner.
Which foreign coins can I donate to Oxfam shops?
You can bring in any currency from any corner of the globe, including notes! Even old UK, Irish and pre-euro European coins. We can take:
We can take:
All foreign coins & notes
All pre-Euro coins & notes
Old British & Irish coins
All pre-decimal coins
Commemorative coins
Damaged coins
About Cash4Coins - Foreign Coin & Note Donations
We are the UK's premier foreign coin exchange provider. There is £2.7bn worth of unused foreign currency lying around in the UK and millions of unspent and redundant currencies in circulation. Many individuals find that they cannot exchange foreign coins or notes and old coins.
Cash4Coins provides a service that allows for the value of this currency to be used for a charitable purpose in a Simple, Fast & Headache Free - Secure & Regulated way.
The process is simple, just drop in your foreign currency at any Oxfam branch or via Oxfam's postal scheme and we will help convert your donations into cash raising much needed funds to the vital work Oxfam does.