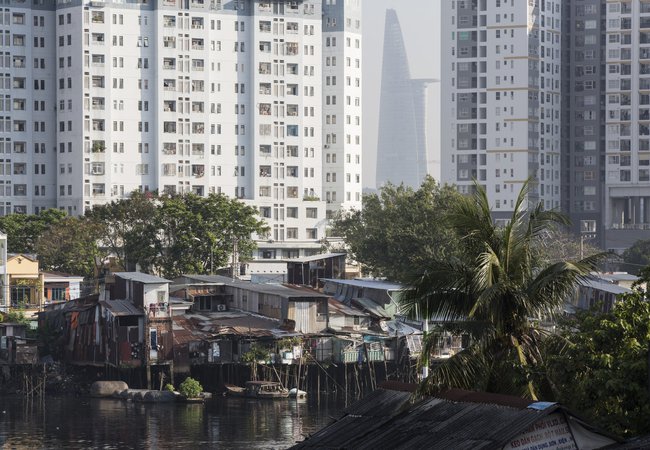 Making things fair
The world's richest 1% have more than twice as much wealth as 6.9 billion people. If we share the wealth we can end poverty worldwide.
In Mali there are currently just three ventilators for one million people.
Tanzania has one doctor for every 71,000 people.
Ghana is currently spending 11 times more servicing debts than on public health.
Many countries are burdened with massive amounts of debt owed to richer countries, private banks and institutions such as the IMF and World Bank.
Debt relief could free up $40 billion to help the world's poorest countries fight coronavirus.
Debt relief is the fastest way to get money to the places it's needed most.
Join the doctors and nurses at the centre of the crisis calling for debt cancellation for the world's poorest countries. Help save lives now.
Cancel the debt. Save lives.
Healthcare systems in some of the world's poorest countries need an urgent cash injection to help tackle the coronavirus.
Let's free up some cash by cancelling the debt of poorer countries to richer ones. Let's protect vulnerable people from the short and long-term impacts of the coronavirus.
Together we can protect each other and create a fairer future for us all.
Tackling inequality
The gap between the richest and the rest, especially those living in poverty is out of control. While people at the top get influence, opportunities and power, people living in poverty miss out on the basics they need - like a decent education, healthcare, and jobs.
Women and girls, especially those living in poverty, are often hit the hardest.
The world's 22 richest men have more wealth than all the 325 million women in Africa. Women and girls are putting in 12.5 billion hours every day of care work for free, and countless more for low wages. Their work is essential to our communities, underpinning thriving families and a healthy and productive workforce. Yet most of the financial benefits of the work done by women is rewarded to the richest, the majority of whom are men. This unfair economy exploits and marginalises many women and girls while increasing the wealth and power of a rich elite.
It doesn't have to be this way. Extreme inequality and poverty are not inevitable. When governments choose to make tax fairer, invest in public services and ensure fair wages for everyone, the gap can shrink and the number of people in poverty can drop.
We can reform our economy to ensure people, not profit, are at the heart it. People have the right to a decent and dignified life free from poverty. Free from fear of the cost of falling sick or struggling with childcare costs. Every child should have the opportunity to fulfil their potential. Work should be flexible and secure. And women and girls should be paid fairly and given equal opportunities. This could be a massive step towards creating safer, more equal and happier societies which benefits everyone.
We can fight inequality and beat poverty for good if we come together and demand action.
What we are calling for
The richest companies and individuals to pay their fair share of tax
Free public services, like schools and hospitals, for everyone
Decent work, living wages and an end to the gender pay gap