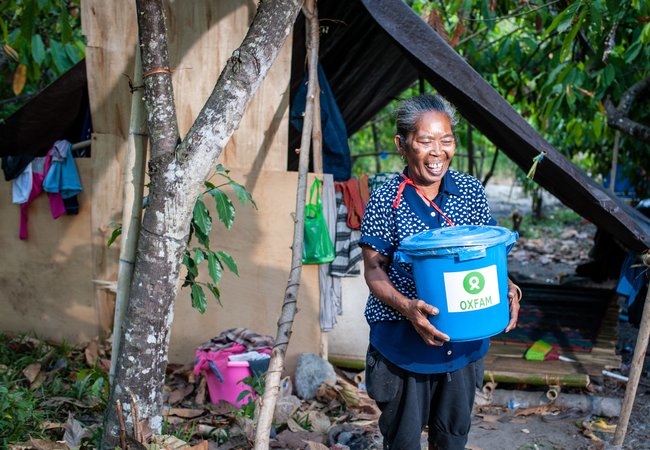 Annual report and accounts 2018-19
Last year, Oxfam supporters helped 12.8 million people fight poverty. With your support, we provided life-saving supplies to families hit by the world's worst conflicts and natural disasters. And we helped communities around the world get clean water running, grow food, campaign for change – not just to fight poverty now, but to beat it for good.
In many ways, our divided and increasingly volatile world needs organisations like Oxfam more than ever. From the communities who have been devastated by the Ebola virus in the Democratic Republic of Congo, to the families struggling to survive the war in Yemen, I've seen for myself how crucial our work continues to be."

Danny Sriskandarajah, CEO, Oxfam GB
Together we achieved so much last year
We've kept 125,000 Rohingya refugees safe from disease, with the largest ever waste management system in a refugee camp, anywhere in the world.
We worked with our local partners in Indonesia to reach over 164,000 people affected by the earthquake and tsunami.
52% of our work around the world is with women, helping to fight the discrimination that keeps people poor.
How we spend our money
84p out of every pound we spent during 2018/19 was spent fighting poverty, excluding the costs of running our high street and online shops:
84p went towards helping beat poverty worldwide
9p went towards our running costs
7p went towards raising the next £1