Why does Oxfam support LGBTQIA+ people?
Oxfam believes that only when we respect and uphold all human rights can we overcome poverty.
We subscribe to the UN Universal Declaration of Human Rights. We believe everyone has the human right to dignity and to freedom of sexual identity, gender identity and expression. Because none of us are safe until we are all safe.
Still today, in the UK and around the world, LGBTQIA+ people are facing discrimination that increases their likelihood of living in poverty. To dismantle the systems that keep people in poverty, we must understand this discrimination, so that we can challenge it together.
Because of discrimination, LGBTQIA+ people globally are more likely than others to:
Live in poverty
Experience unemployment
Experience homelessness
Lack access to healthcare
Experience violence
Experience sexual assault
Experience mental health issues
We work with communities and organisations globally toward a just world. A world where people can live with dignity, have their basic needs met and their fundamental rights respected. We work for a world where people can speak up for their rights, their needs and their concerns, so people in power listen and act.
This is why supporting LGBTQIA+ people is part of our work to end poverty and inequality.
Oxfam and Partners Working with LGBTQIA+ Communities
I choose a climate of love. Image by @studiokohl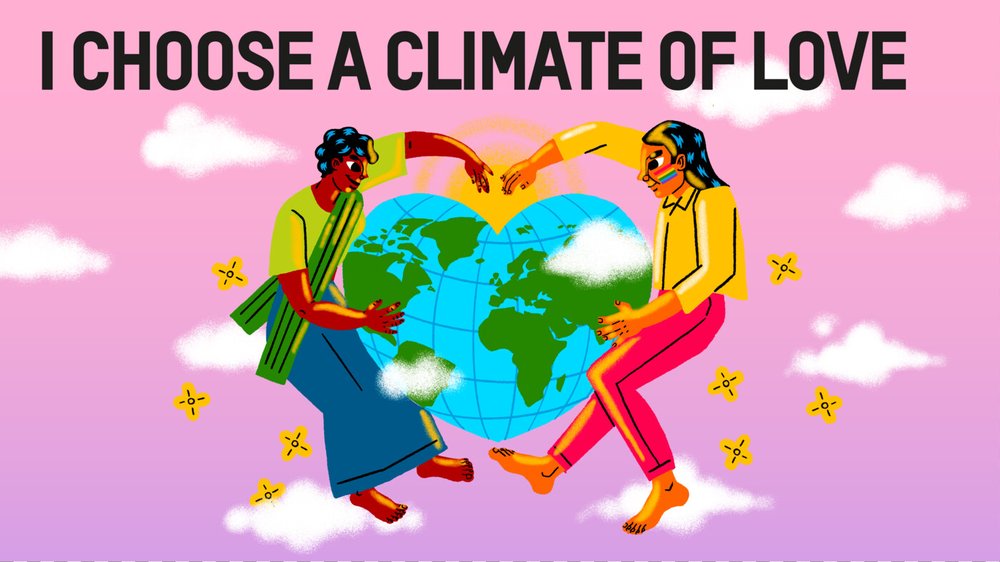 Ukraine
In Ukraine, people are being misgendered and blocked from fleeing the fighting, while some also face discrimination when trying to seek shelter in other countries. Oxfam is working with Gay Alliance Ukraine, and organisation involved in mobilising the LGBTQIA+ community, strengthening the capacity of this community in advocacy, human rights and improving life in Ukraine. Find out more about Oxfam's work with Gay Alliance Ukraine.
Oxfam staff member Michelle in Poland. Image: Tineke D'haese/Oxfam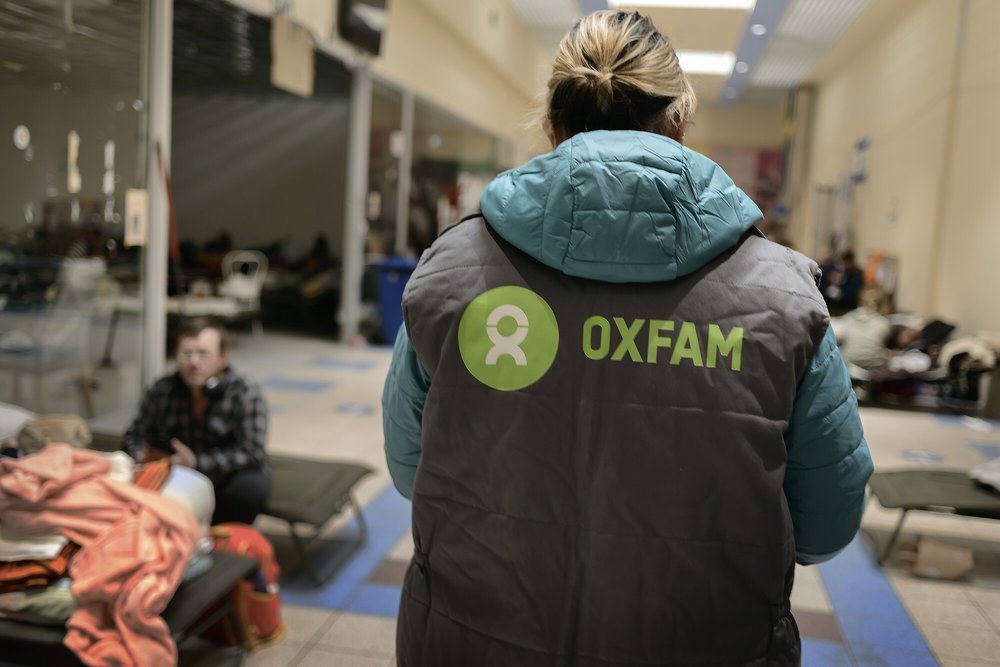 Kenya
Uskikimye is a dynamic women's rights organisation working to combat gender-based violence in deprived areas of Nairobi.  It is part of Oxfam's Women's Rights Fund – currently running in Kenya and Palestine.  As part of their work, Usikimye support members of the LGBTQIA+ community to create safe spaces to meet and access essential services such as legal and medical assistance. Find out more about Usikimye and the Women's Rights Fund.
Credit: Oxfam GB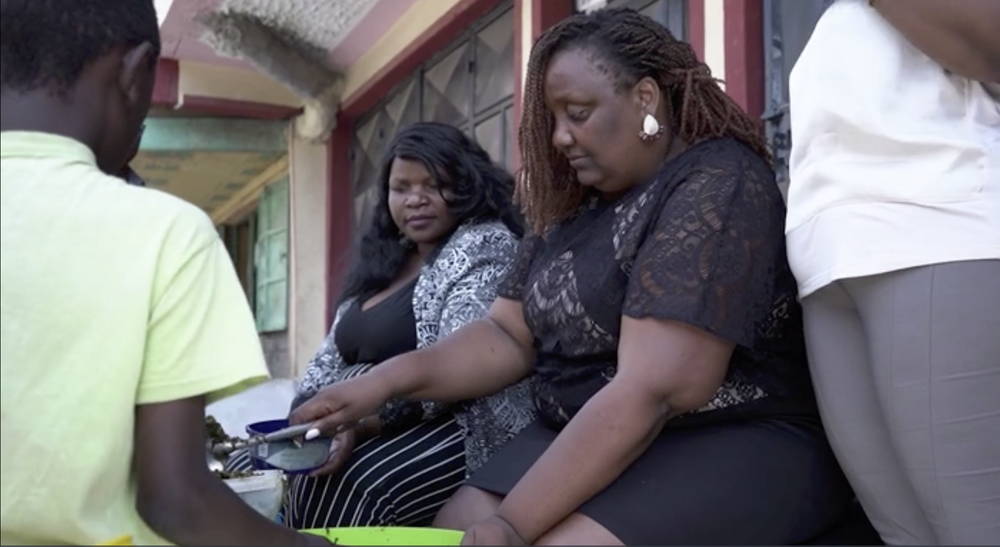 Lebanon
Lebanon's queer communities have few safe spaces left and have been among the hardest hit by the combined impacts of the 2020 Beirut blast, the COVID-19 pandemic, and the ongoing economic crisis, according to Oxfam research. The combination of crises has destroyed entire neighbourhoods where queer people had found refuge over the last decade. Oxfam's report, Queer Community in Crisis: Trauma, Inequality & Vulnerability, is one of the first studies conducted in Lebanon to understand the impact of the multi-layered crises facing the LGBTQIA+ community and their unique needs. Find out more about the risks faced by queer communities in Lebanon.
Wellbeing resources