Oxfam and Waterstones: Read for Ukraine.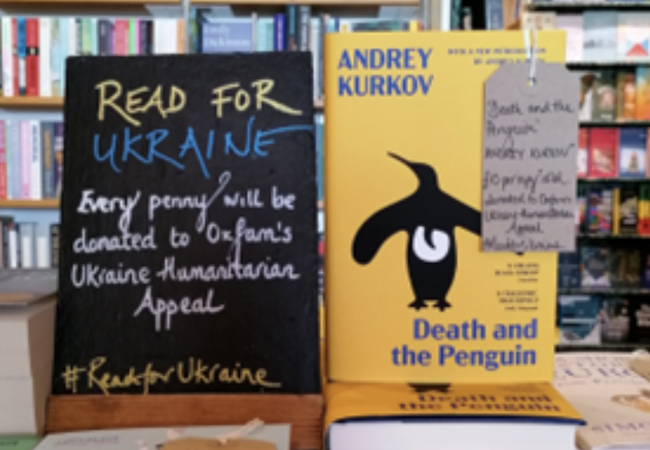 Oxfam and Waterstones
Oxfam and Waterstones have been working together since 2015 to galvanise the publishing industry and book-buying public to help those affected by major humanitarian crises.
Life-saving bestsellers
In 2022, in response to the devastating conflict in Ukraine, Waterstones and Oxfam came together once again to launch Read for Ukraine, a campaign involving some of the UK's bestselling authors and their publishers with the goal to raise funds for Oxfam's Ukraine Humanitarian Appeal.
Waterstones curated a selection of books, donated by publishers and their authors, with 100% of the sales donated to support Oxfam's response in Ukraine and surrounding countries. The campaign was promoted across all Waterstones, Blackwells, Foyles, Hatchards, and Hodges Figgis bookshops and online. The book selection was regularly reviewed and refreshed in collaboration with publishing partners. In just a few months, the campaign raised over £820,000 in support for Oxfam's work providing life-saving assistance and protection to those affected by the conflict.
We are very proud as booksellers to be able to work with authors and publishers to make this collective contribution to help the humanitarian effort to support those affected by the crisis in Ukraine. We thank the authors and publishers for their generosity. This is a compelling selection of books, with every penny from their sale going to support this urgent work."

James Daunt, Waterstones CEO.